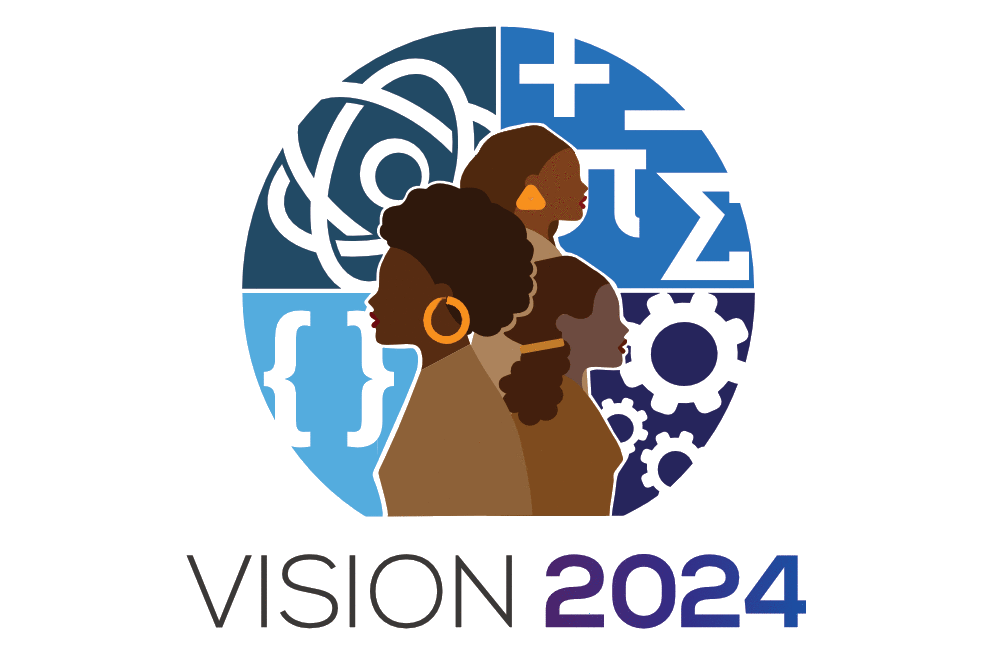 Since 2016, Code2College has provided access to and opportunities in Science, Technology, Engineering, and Mathematics (STEM) industries to minority and low-income high school students. And though the majority of the students whom we serve are Black or Latinx (76%) and female (53%), these students are consistently the most impacted by the inequities in society and the Technical workforce, at large.
As of June 2020, Code2College has launched a bold initiative to place 200 Black and Latinx women into STEM roles by the year 2024: Vision 2024. Code2College Vision 2024 is focused on the identification, recruitment, preparation, and workforce placement of women who have the talent and potential, but historically and currently lack the access to pursue these high-need and high-wage careers.
As has been the case since our program's inception, this effort will require cross-sector support from the corporate and local communities.
The intersection of the crises that we have faced in 2020 and the systemic hurdles that our Black and Latinx women face have only emboldened us in these efforts. Below, we have outlined the ways in which you – yes, you reading this now – can support our efforts.
We are raising $1.5M to support this four-year effort and this work has already been seeded by the Draper Richards Kaplan Foundation, a global venture philanthropy.
We're looking for partners who can Engage with Code2College students, Hire Code2College interns, and/or Fund the Vision 2024 initiative. Read below to learn more about how you can join us in this movement to educate, empower, and employ 200 Black and Latinx women in STEM.
Relentlessly,
Matthew C. Stephenson
Executive Director & Co-Founder
Code2College
How You Can Invest In This Vision
Code2College collaborates with over 300 volunteers nationally and, to align with safety and health measures, have taken our programming 100% virtual. As such, we have literally hundreds of open volunteer opportunities for you to support our students, and in particular, the growing population of Black and Latinx women whom we serve.
Ongoing Mentorship
Virtual Instruction (Boot Camp as well as school-year programs)
Professional Development Opportunities (skill-building webinars)
STEM Career Exposure events
Mass Remote Events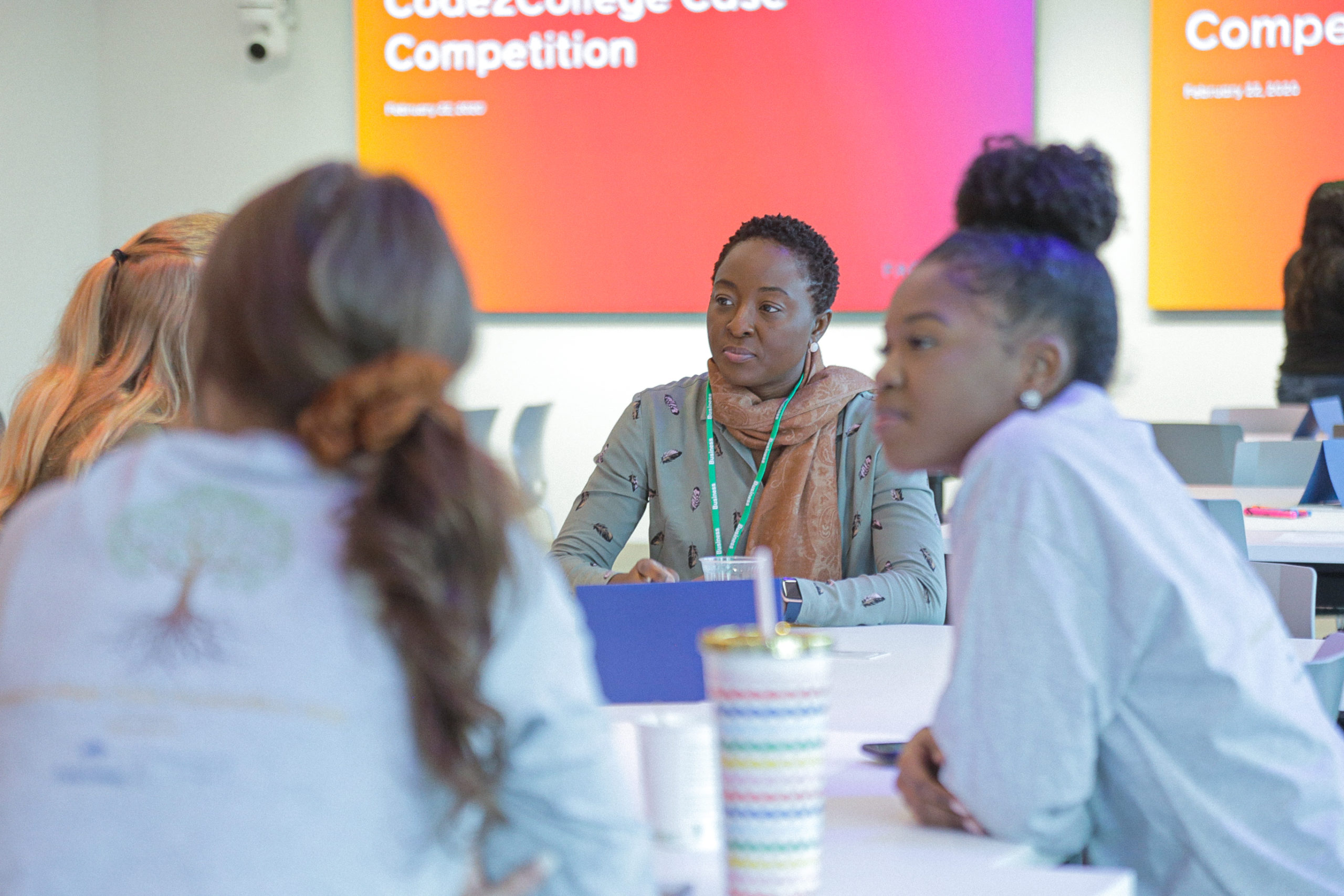 For the past four years, Code2College has been partnering with leading companies to place high school technical interns in a variety of teams including software engineering, software development, information technology, DevOps, and more. Most of our partners have engaged in multi-year partnerships ensuring that they are building a pipeline of diverse, homegrown technical talent.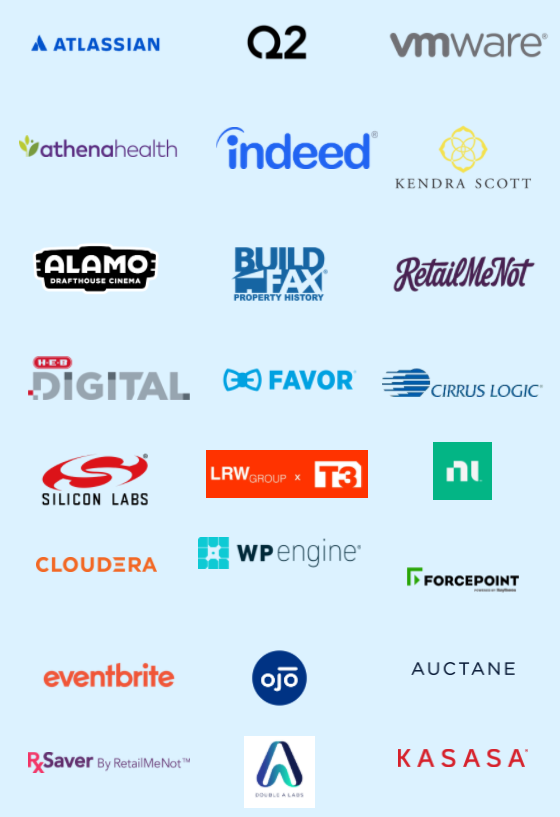 The Allen Gilmer and Riki Rushing Family Foundation
Justin Anderson
Barbary Brunner
Mike & Joanna Hall
Joseph Kroesche & Jill Marshall
The Long Foundation
Reisman/Pollack Charitable Support Fund
Charles & Natalee Thornburgh
Nedra Bray & Trey Kirk
Amaya Capellan & Alison Perelman
Jeanine Henry
Gabby LaScolea
Luna Family
Sandy Mathews
Josh Slocum & Katie McDermott
Chris Wahl
Marice & Trevor Brown
Kiwi Camara
Rani Johnson
Angela Lee & Tony Wang
Paul P. Zanowiak Charitable Fund
The Stephenson Family
Michelle & Aaron Wasserman
Follow us for updates on Vision 2024 progress