2022 in Review
When we launched programming in 2016, we estimated a 5 – 6 year timeline from coding instruction to full time employment placement. Right on schedule, 2022 was the year we saw our first six program alumni receive and sign full time offers for STEM roles. Of these six students, two-thirds are girls and nearly all are Black or Latine professionals.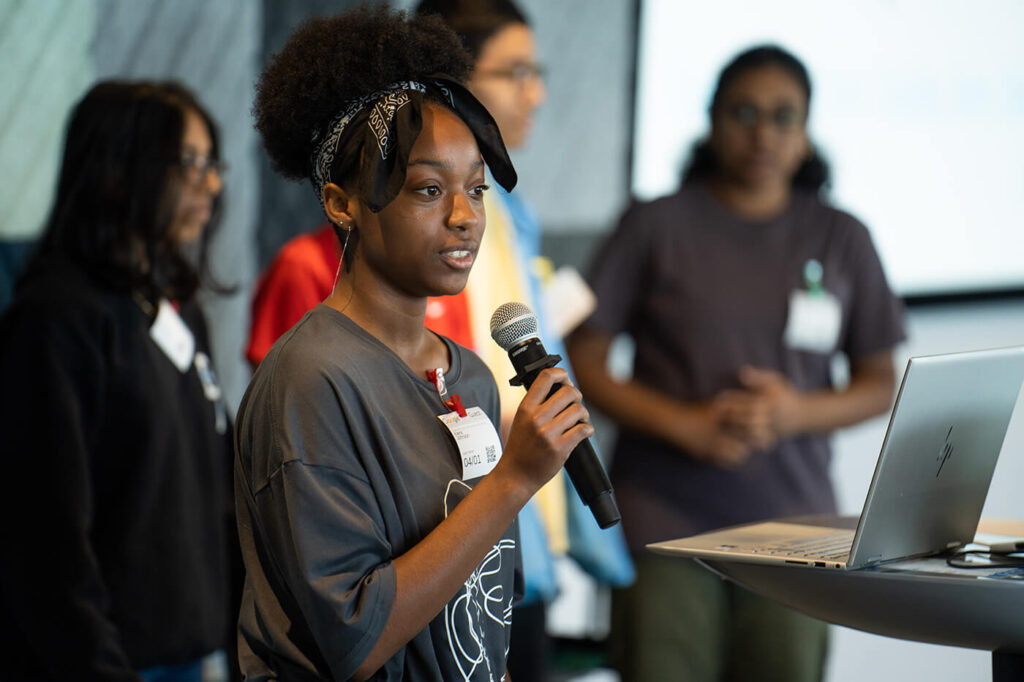 Student Spotlight
With no prior coding experience, Keira Johnson joined our program ready to take her career into her own hands.
After 9 months of Code2College courses and professional development, she secured a paid Summer internship with Indeed and a second Summer internship from YETI.
There are hundreds more stories just like Keira's.
Internship Impact
83% of hiring managers rate Code2College high school interns as performing at or above undergraduate level
98% of Code2College interns enter four year undergraduate degree programs
80% of Code2College interns pursue a STEM undergraduate degree
100% of Code2College interns that have graduated from college have been offered full-time STEM positions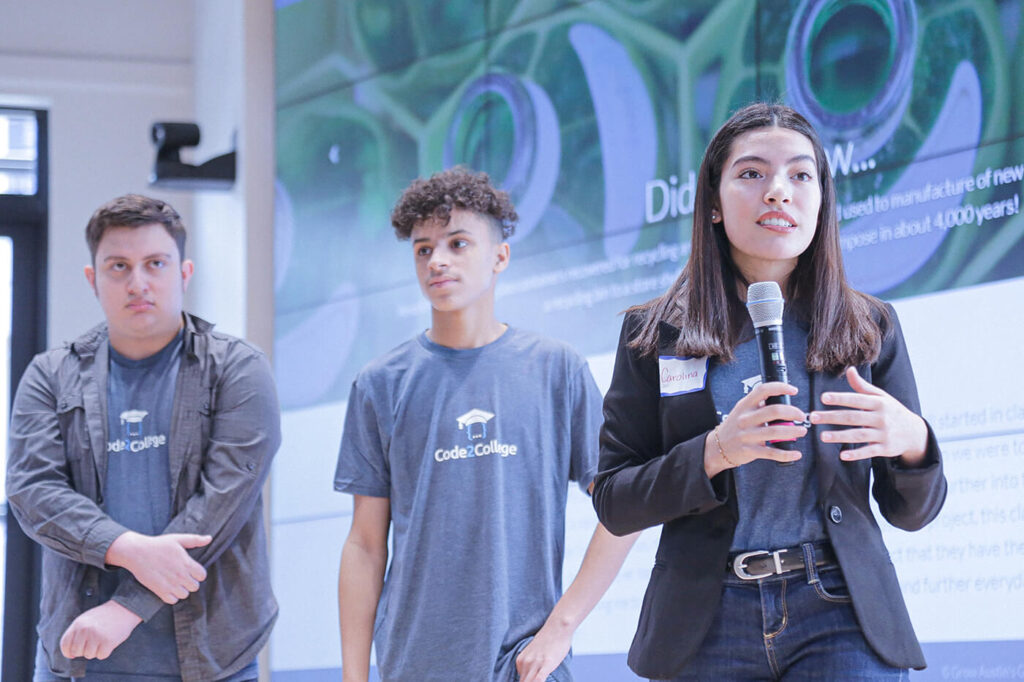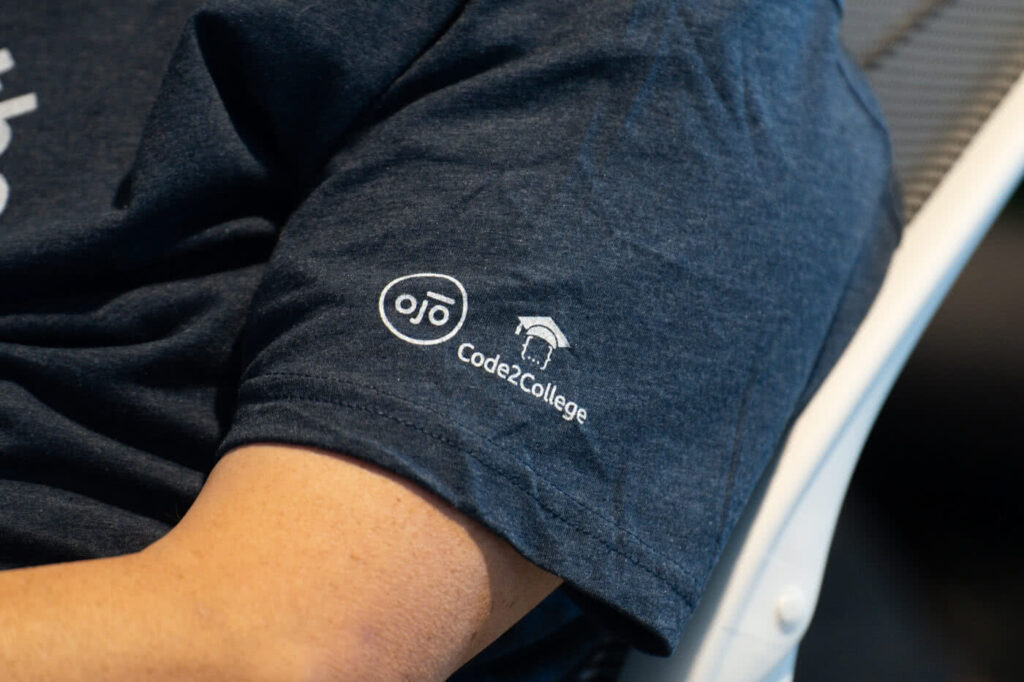 Volunteer Vitals
Having hosted 10+ high school interns over several years, sponsored multiple events, and logged +300 volunteer hours with us, OJO Labs has been a dedicated partner to Code2College.
Our partners are the heartbeat of our organization, contributing to the success of our high school students.