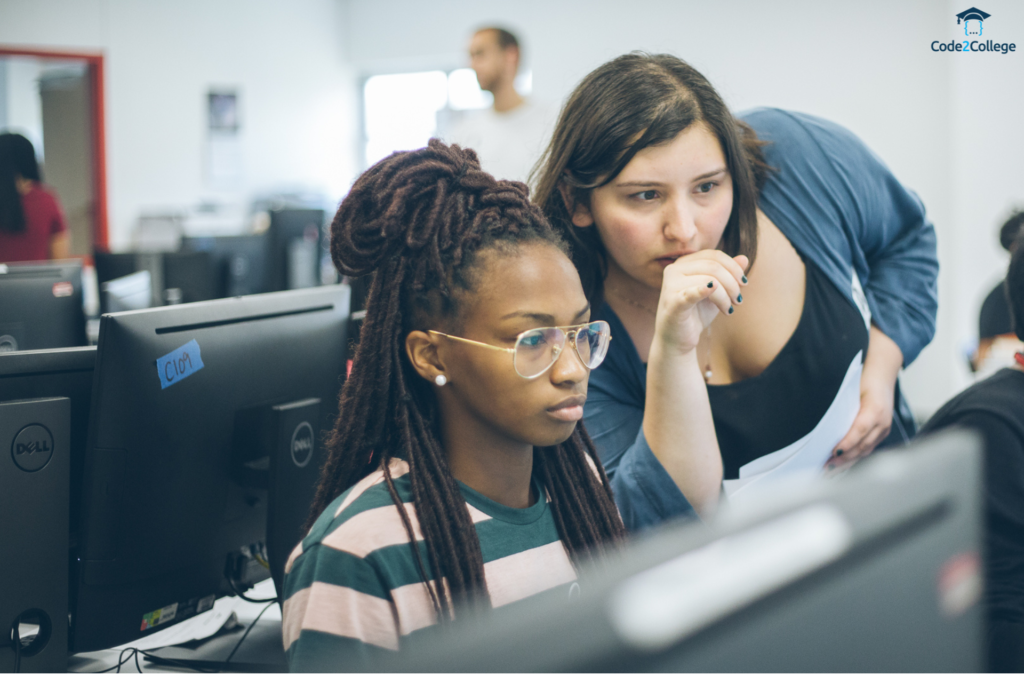 After three years of exclusively delivering coding instruction virtually, Code2College is proud to relaunch in-person coding instruction in Austin, TX!
Code2College launched programming in Fall 2016 with a program that provided after-school coding education, mentorship, professional development and paid, summer internships. All aspects of programming were held in-person.
In March 2020, following COVID-19 restrictions, Code2College was charged with sustaining program delivery for hundreds of students in this new virtual environment. Though the Code2College team was nimble in developing this new virtual program, we have been deliberate about understanding the needs of our community and concerns of our volunteers before making a return to in-person instruction.
This Fall, we're proud to relaunch in-person instruction at more than half our schools in the Austin area while maintaining virtual programming for those with limitations in transportation (one of the primary hurdles for first-generation, low-income students).
If you live in the Austin area and are interested in developing the next generation of technical talent, submit our Volunteer Intake Form today to become a Code2College Instructor: https://code2college.org/volunteers
Classes begin on Wednesday, September 13th at school locations in Pflugerville ISD, Manor ISD, Austin ISD and Round Rock ISD.