Talent is evenly distributed. Opportunity is not.
Historically underestimated students – Black, Latine, low-SES and girls – have faced structural & economic barriers to entry into STEM majors and careers for generations. The STEM opportunity gap doesn't have to exist and Code2College is on a mission to decimate it.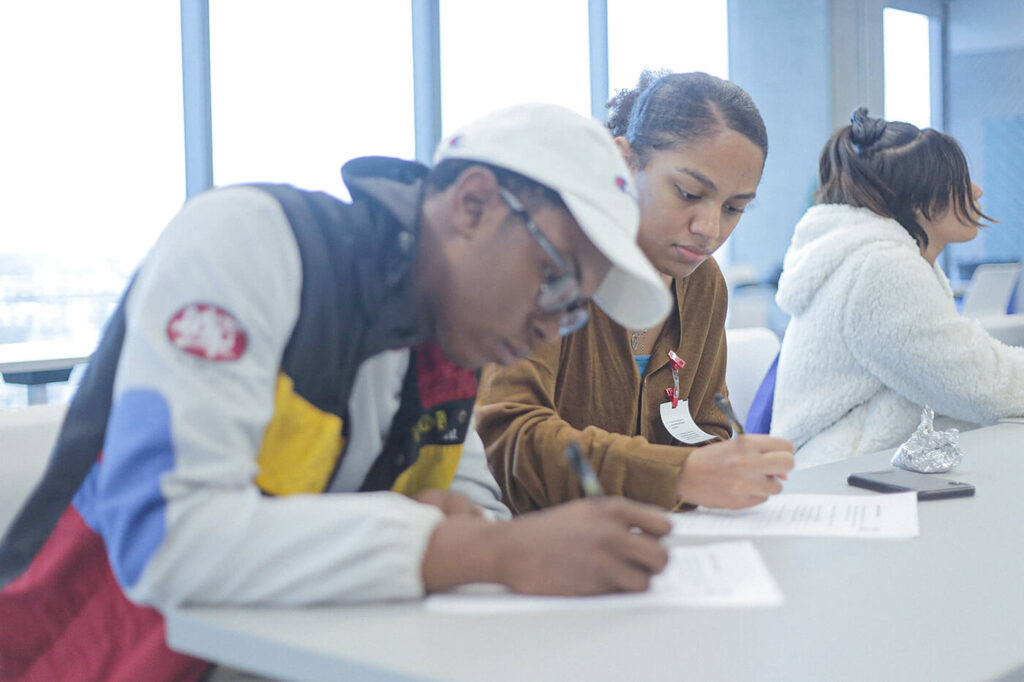 Undergraduate STEM Major attrition, by underrepresented group:
Decimating the STEM Opportunity Gap
Race & Ethnicity
Code2College strives to support our student population, with the education, exposure, and experience they need to become tomorrow's leaders in STEM.
76% of Code2College students identify as Black or Latine
Gender
Code2College is part of the solution for bolstering the pipeline of girls and women entering STEM fields. We have witnessed firsthand the power of representation, and have thus created numerous outlets for our female students to meaningfully engage with and learn from female STEM professionals and role models.
41% of Code2College students identify as girls
Socioeconomic Status
Code2College intentionally partners with Title I high schools across the country to ensure that students who face the greatest barriers to access and opportunities realize their potential through our program.
46% of Code2College students receive free or reduced price lunch, 28% will be first generation college students
Driving Disruptive Change in the STEM Landscape through High School Technical Internships.
STEM Opportunity Gap Video