We simply cannot wait to share all of the amazing moments and stories from our first annual STEM Open Mic night celebrating Black voices, talents and stories in the Code2College community. 
But we have to share this one.
In a remarkable spoken word performance, Code2College alumna Kiera revealed to us the innumerable opportunities that surround us daily to make an impact. That every individual has the power to make a difference if they so choose, but there will always be something to fight against – be it internal or external.
Her performance was particularly inspiring, considering all this young woman has accomplished so far. Last summer at the incredible age of 15, she landed a paid, software engineering internship at Indeed, where she grew and learned so much she had to tell us all about it!
In the midst of her studies and interview prep for an internship this summer, Kiera joined us at Open Mic to share her beautiful story and wisdom. The tear-jerker moment? Oh you know, the moving tribute to her father – also present – and how his encouragement and mentorship is key to her success.
At the close of her performance, he did what we all wanted to do in that moment – ran right up to her and gave her a giant hug.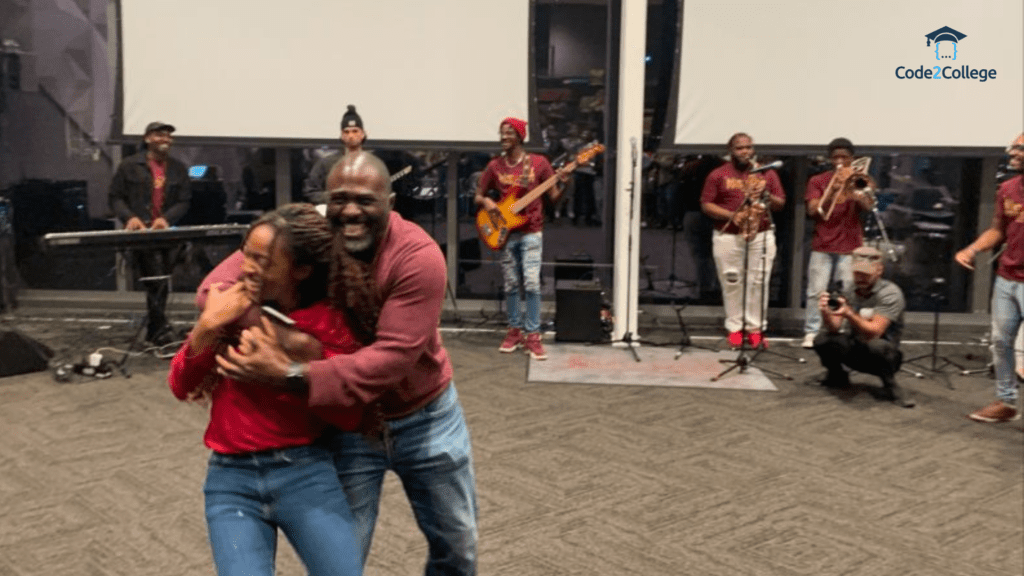 Celebrating one another's achievements and impact is one of the best ways to reflect on how far we've come and to reenergize our efforts to keep pressing on. STEM Open Mic did just that for all of us present – the students, the volunteers, the parents.
We already can't wait for the next Open Mic, and to see the impact we create this year celebrated next year!