Code2College is developing a national network of diverse, homegrown technical talent.
We are changing Students' lives
Curious about our current students and alumni? The future is bright, come meet the future.
Want to know about our programs? Read more for what you could learn with us.
Corporate or school partner, student or parent, volunteer or funder? Read more to do your part.
With The Austin 400, we are committed to ensuring that 400 high school Software Engineering interns are placed and hired within Summer 2022 and Summer 2023 by raising $2,000,000. By Summer 2024, our goal is to place no fewer than 400 high school Software Engineering students in technical internships.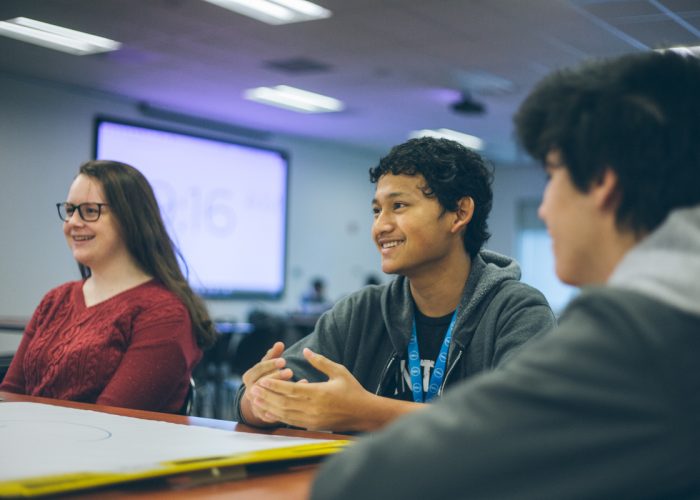 The mission of Code2College is to dramatically increase the number of minority and low-income high school students who enter and excel in STEM undergraduate majors and careers.
Students Served Since 2016
By equipping these students with both professional and technical skills, we endeavor to prepare them for a variety of in-demand, high paying technical careers. 
Underrepresented groups who initially declare a STEM field when entering college, exit those fields in droves (either by switching to a non-STEM major or dropping out of college altogether):
Undergraduate STEM Major attrition, by underrepresented group:
Black/African American
75%
Low Socioeconomic Status (SES)
50%