Get Resources You Need Here
Click the button below to find student links and plenty of more beautiful photos of past events, memories, and moments. Please also watch following videos about code2college.
Join the Code2College mission by becoming a corporate partner! By hosting volunteer Lunch and Learns, professional workshops(in-person and virtual), and interns, your company can join the community dedicated to serving our students.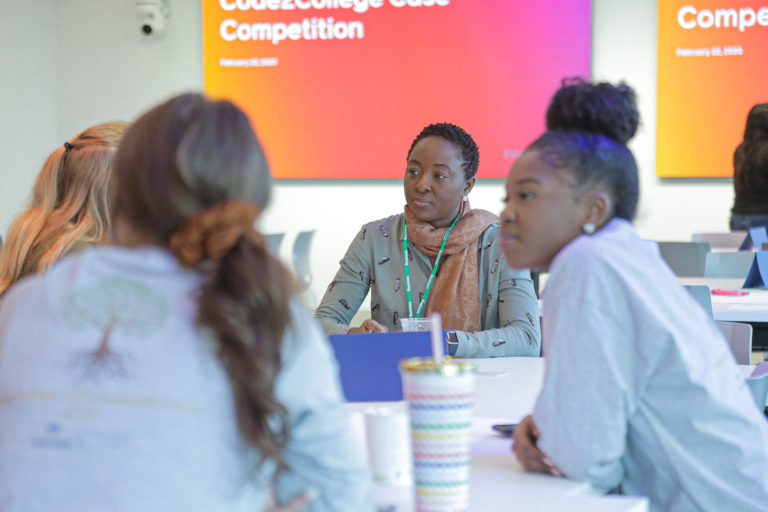 There are many benefits for your company outside of the great impact that you will have on our students and the future of the tech workforce. Partnering with us can not only help you hit your Diversity & Inclusion targets but will also engage your employees, increasing their retention rate.
Become a Corporate Partner
If you are interested in partnering with Code2College, drop us a note at the contact form below. We'll follow up with you within 24 hours!
Host a Lunch & Learn