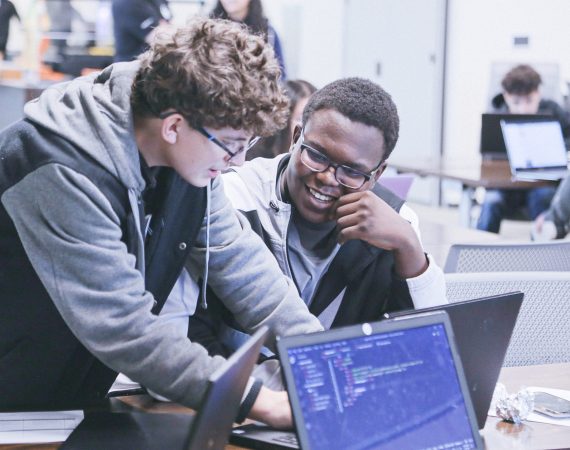 Software Engineering Leadership Program
The second program, Software Engineer Leadership Program (SELP), targets those students who have previous coding experience and are ready to be challenged further. Through project-based learning, students will begin to build their technical portfolio. Students will:
Learn front-end development using JavaScript
Understand back-end development using Python
Build technical portfolio in Github
Develop a technical project with a team to present at our annual Demo Day
In addition, students who are eligible will have an opportunity to apply and interview for a paid internship with our corporate partners.