Code2College + Ojo Labs Present:
Hacktogether for Housing Equity
Nine Teams, Nine Different Solutions, One Common Goal
HackTogether is a 48-hour virtual hackathon where Code2College high school students and alumni are paired with technical volunteers from OJO Labs to come together and propose technical solutions to build a better, more equitable future.
Housing inequity has been a persistent challenge and barrier for economic mobility, wealth attainment & building and quality of living for many, though this has disproportionately affected Black individuals and families. From redlining and racially restrictive housing covenants to racially targeted predatory lending and inequitable access to credit, the impacts of housing inequity have been widespread and generational.
In just 48 hours, ten teams of software engineers partnering with Code2College students and alumni will hack their solutions for improving housing equity. On July 30th, these teams will demo their solutions to a panel of judges from OJO Labs, who will choose 3 teams to progress to the final stage — community voting. Here, the community votes for their favorite team, and will ultimately help distribute over $5,000 in college scholarships to the winning teams.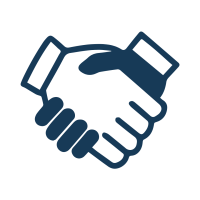 Although our esteemed judges select our top three teams, our community gets the final say! For every $5 donation, community voters receive one vote to distribute to the team of their choice. There's no limit to the amount of votes you can distribute to a team. With your help, we hope to raise an additional $2,000 in Code2College college scholarships for these selected students
and alumni.
Code2College high school students and alumni in the top 3 teams will earn over $5,000 college scholarships with students in the first place team bringing home up to $1,500 in college scholarships each. From August 1 – August 16, community members can vote for their favorite project through the donation links below.
Project Name: Team4Equity
Topic: Access to Education
Our program aims to make housing education more accessible by connecting customers with programs and agents that will provide high level service while our customers browse through the different options presented in clear, unsugar-coated terms that lack confusing industry terms, ultimately helping them make educated decisions rather than being driven by the finance companies.
Project Name: Mejora Tu Credito
Topic: Access to Capital
Our project aims to make home ownership more accessible for Spanish speaking communities by creating tools that help Spanish speakers improve their credit score in an English speaking financial system.
Project Name: Climate Risk Equity Portal & Campaign
Topic: Racial Steering, Segregation, and/or Climate
We aim to address the disadvantage that low-income or first time home buyers will face when there is a climate-fueled affordability crisis by educating consumers on the problem through an interactive map, using a personalized survey to suggest actions, and sponsoring those moves to increase affordability in the climate-proof "Safe Haven" cities.
Voting closes August 16, 2022. Cast your vote to help your favorite team unlock
college scholarships up to $1,500!
All 9 HackTogether Submissions
Can't pick a favorite? You can make a general contribution to Code2College!
Support Code2College in increasing the number of minority and low-income high school students who enter and excel in STEM undergraduate majors and careers.
Click Here