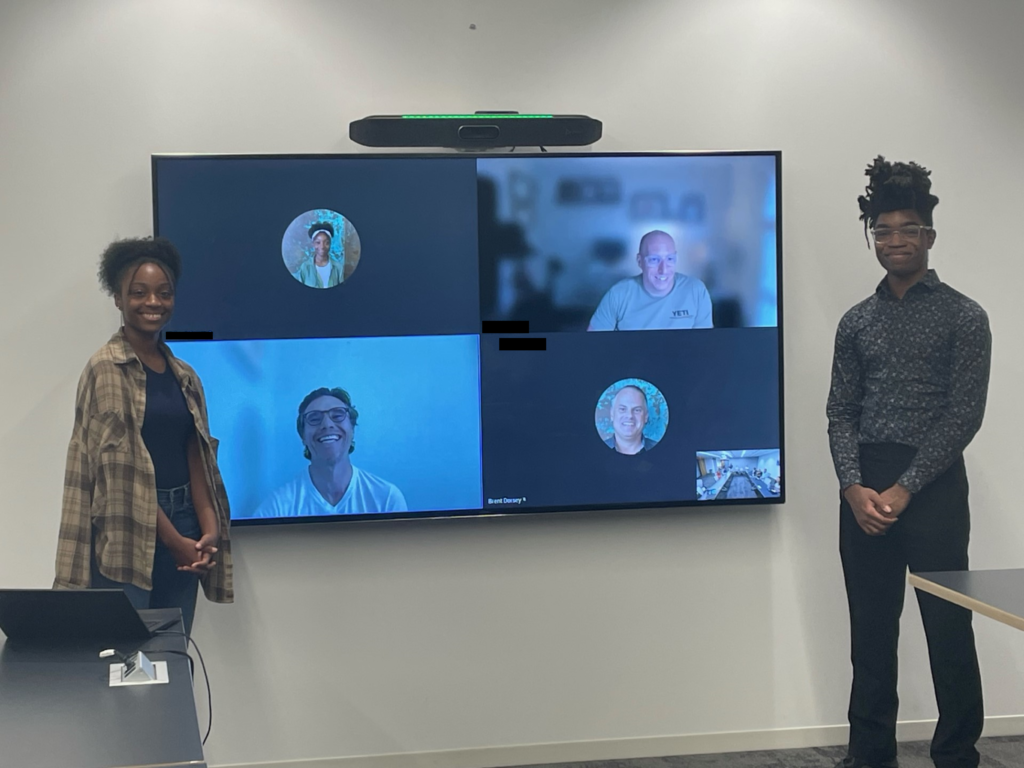 This Summer, YETI hosted Code2College high school interns for the first time and the smiles tell it all.
Keira J. (C2C '21) and Adam T. (C2C '21) joined the YETI team as software development interns in May and recently wrapped up their internship experiences.
Though it was their first year hosting Code2College high school interns, YETI has been partnering with Code2College since 2020 through regular volunteerism, financial support of the Vision 2024 Initiative and more.
In the photo above, Keira and Adam delivered their final project presentation to a room filled with senior leaders, talent professionals and engineers at YETI. The app that Keira and Adam built will have a significant impact on the Customer Success team at YETI and has already made an impact for several internal stakeholders.
Code2College has secured a multi-year partnership with YETI and looks forward to many more years of successful and impactful high school intern placements with the team.