Empowering Innovation and Representation
The Code2College Vision 2024 Summit and Innovation Tournament was an extraordinary event that ignited the spark of innovation and creativity among young Black and Latina high school girls. This groundbreaking tournament provided a platform for these talented individuals to channel their energy and intelligence into finding solutions that would inspire and empower more Black and Latina women to pursue careers in STEM fields.
Igniting Ideas and Collaboration
The tournament set the stage for these aspiring innovators to delve into the world of innovation, ideation, and iteration. Armed with their unique perspectives and experiences, participants were challenged to think outside the box and devise creative strategies to address the underrepresentation of Black and Latina women in STEM. They were encouraged to leverage technology, explore new ideas, and collaborate with their peers to develop transformative solutions that could make a lasting impact.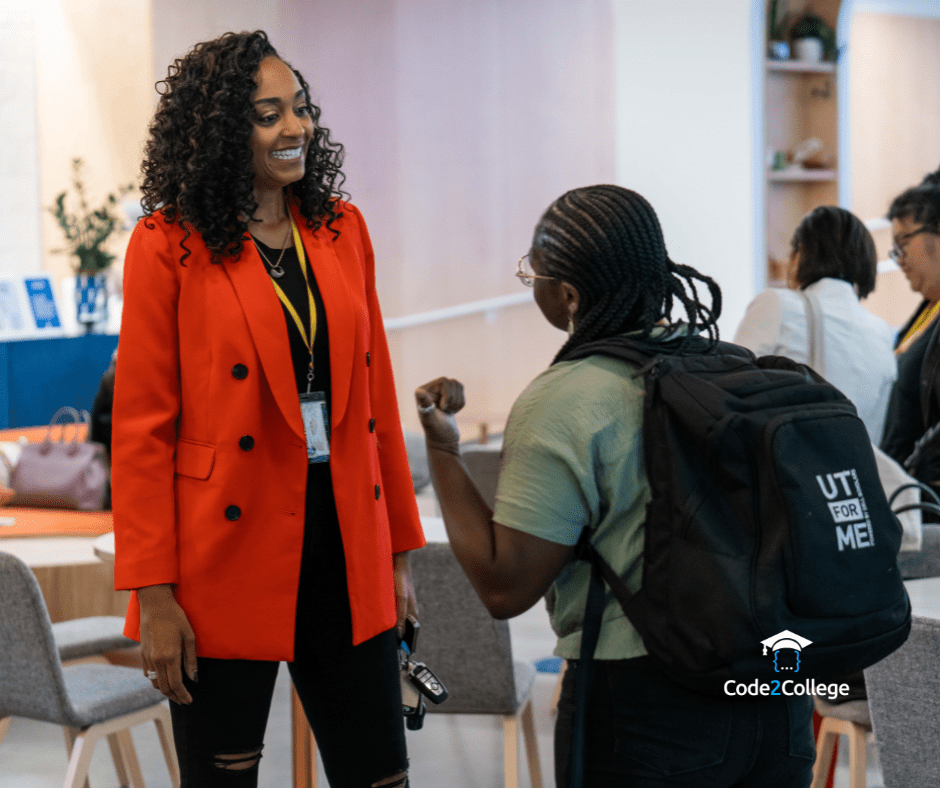 Unleashing Determination
Throughout the tournament, participants demonstrated unwavering dedication and determination. They immersed themselves in intensive brainstorming sessions, tinkered with prototypes, and refined their ideas through iterative processes. The atmosphere was electric, as these young minds pushed the boundaries of what was possible, fueling their aspirations to become trailblazers in their respective fields.
Fostering Belonging and Empowerment
The significance of the tournament extended far beyond the competition itself. It served as a powerful catalyst for fostering a sense of belonging, confidence, and empowerment among the young Black and Latina participants. By encouraging them to embrace their unique identities and showcasing the value of diversity in STEM, the tournament not only nurtured their passion for innovation but also instilled in them a belief that their voices and contributions are crucial in shaping the future of these fields.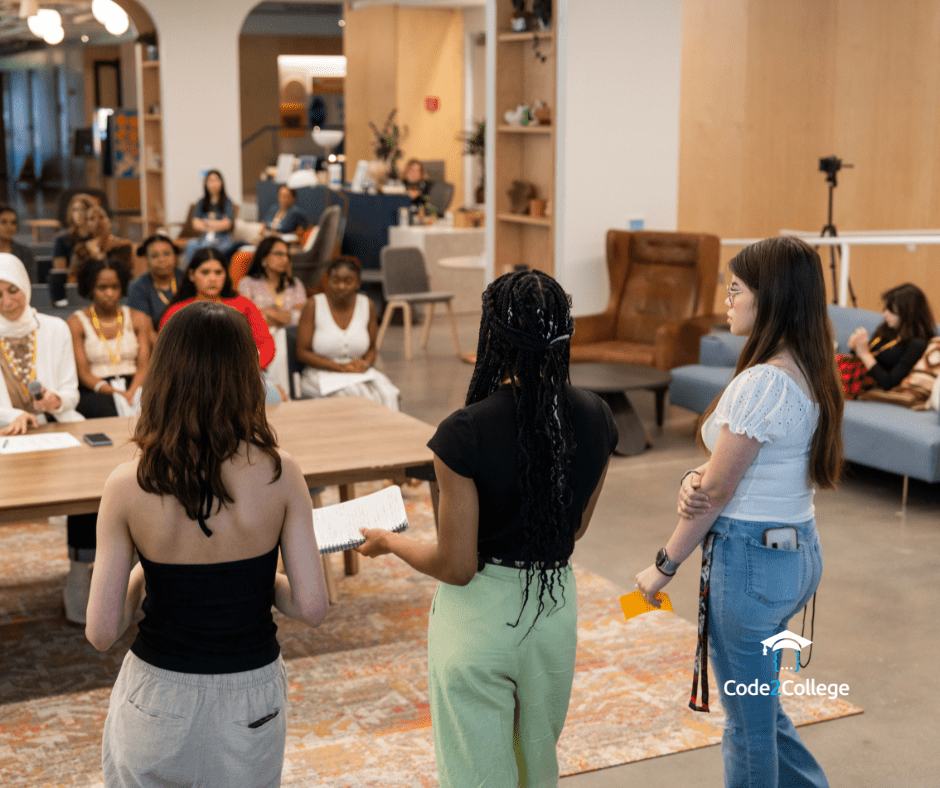 Recognizing Potential and Providing Support
As the tournament concluded, it became evident that these young Black and Latina innovators were the change agents needed to transform the landscape of STEM. Their visionary ideas and unwavering determination stood as a testament to their potential and capability. With the scholarships awarded at the Vision 2024 Summit, these talented individuals were not only recognized for their achievements but also provided with the resources and support to continue their educational journey and contribute to the diversification of STEM fields.
Without further ado, here are summaries of the winning projects…
Winning Projects
1st Place – "STEM Connect" ($15,000 funded by Atlassian)
"STEM Connect" is an app to connect teens/adolescents with female STEM mentors virtually for both training opportunities and a support network.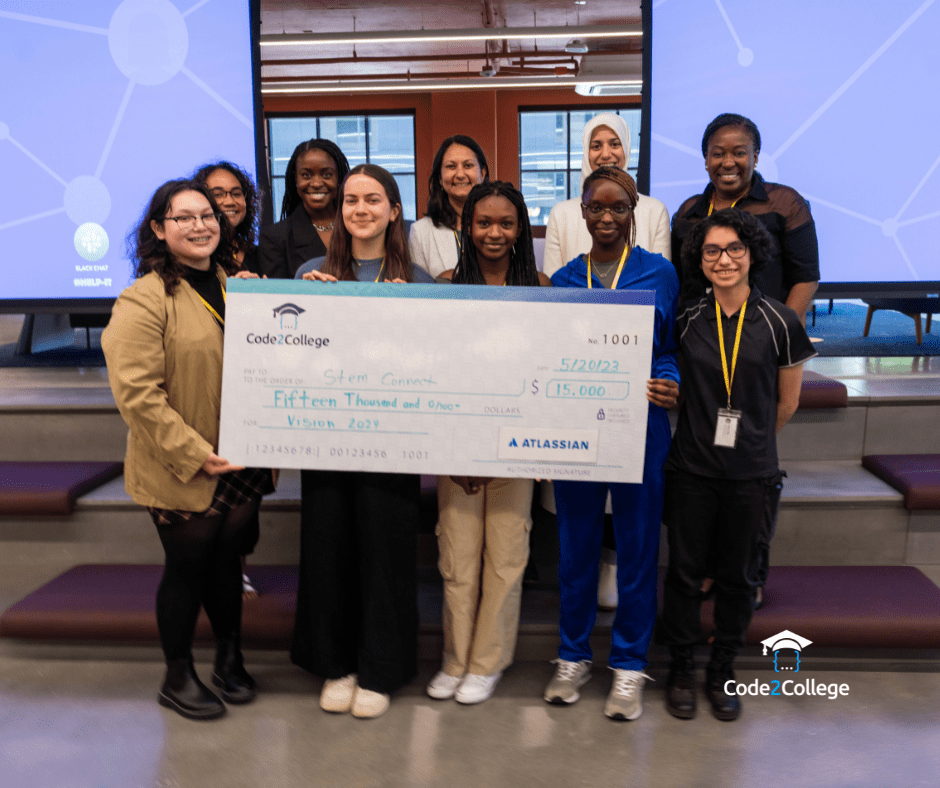 2nd Place – "I am HER" ($10,000 funded by ContentStack)
"I am HER" is a social media/support platform for females to highlight their STEM activities and to increase visibility for women in STEM.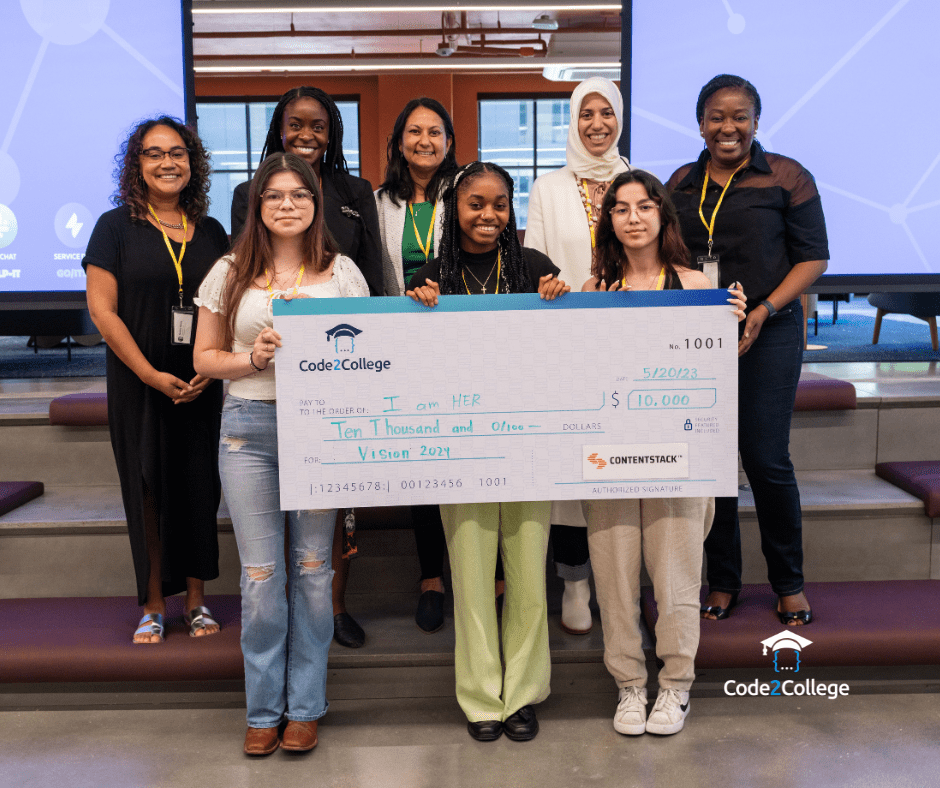 3rd Place – "HBCU Connect" ($5,000 funded by Snowflake)
"HBCU Connect" is an organization to connect historically black colleges and universities with tech organizations seeking to increase their internal diversity. The org shares training opportunities, job postings, etc.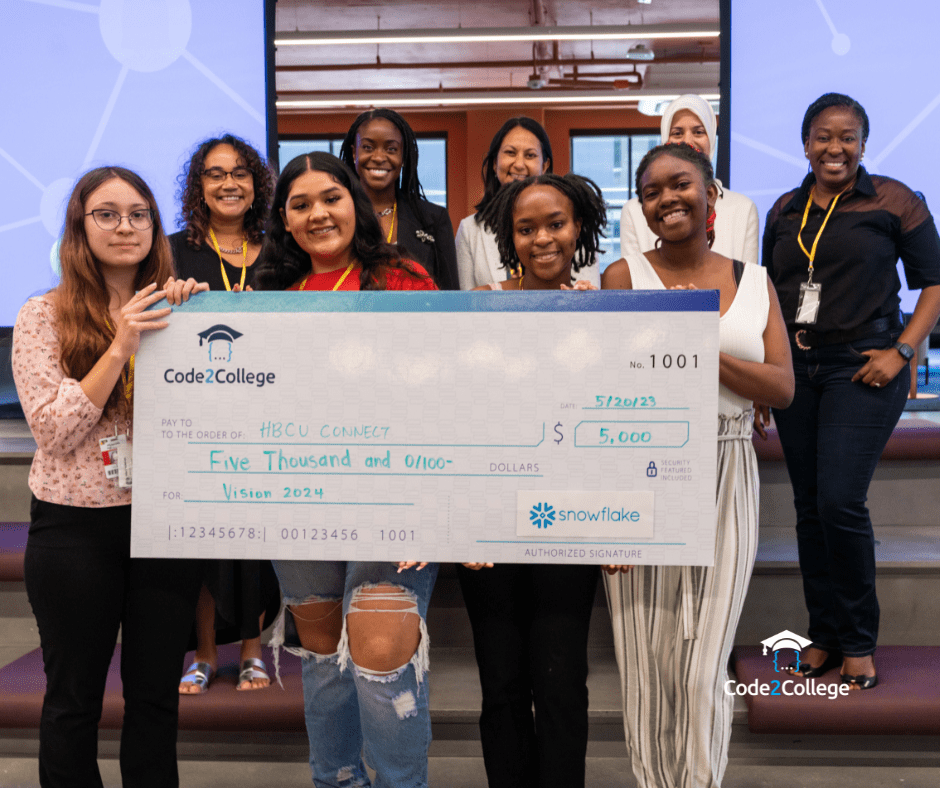 "The Flower Pot" is an app to connect health care resources/services with traditionally underserved women including unhoused or low-income families.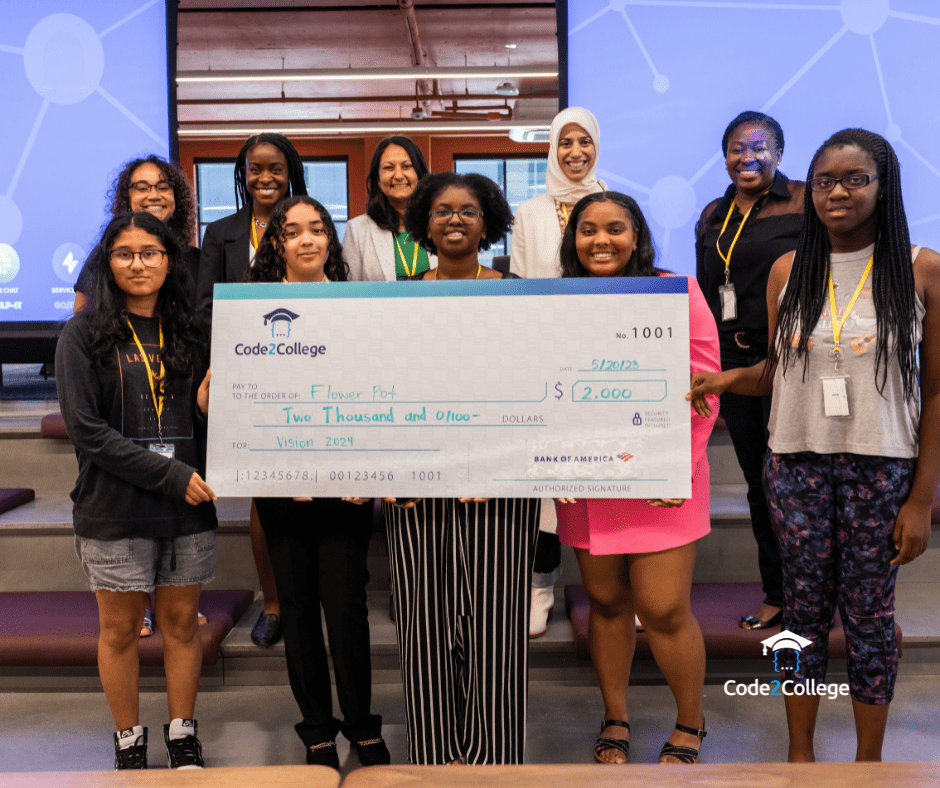 Driving a Transformative Future
The Code2College Vision 2024 Summit and Innovation Tournament served as a powerful reminder of the transformative impact that can be achieved when young minds are encouraged to innovate, ideate, and iterate. By nurturing the talents and aspirations of young black and Latina women, this remarkable event took a significant step forward in creating a more inclusive and diverse future for STEM.