Black History Month has officially begun! 
This month reminds all of us to learn about and celebrate the achievements of Black Americans, past and present. But this Black History Month is doubly important for Black students in the Code2College community. We've worked closely with our partners and volunteers to ensure that this month is full of opportunities for our Black students to learn from and engage with our incredible Black volunteers. Representation matters, which is why we've designed this event lineup to empower students from historically underestimated backgrounds with the experiences and skills critical for bridging gaps in academic and career access. For this reason, we are extra grateful and thrilled to announce LogicMonitor as our Black History Month Host Partner, whose support helps us make this special month possible.
HackTogether with LogicMonitor
LogicMonitor has powered this year's Black History Month by sponsoring our in-person events, most notably our first HackTogether of 2023! Powered exclusively by LogicMonitor, the 10-hour hackathon sprint features Code2College high schoolers and technical volunteers from LogicMonitor, Oracle, Google, and Indeed teaming up to code their solutions for environmental racism. LogicMonitor has been instrumental in developing this month's HackTogether social justice topic, which is an important one. But they didn't stop there! LogicMonitor is supporting academic access by generously sponsoring the prizes for the 1st place and 3rd place college scholarships for HackTogether winners, who will each receive a college scholarship up to $1500!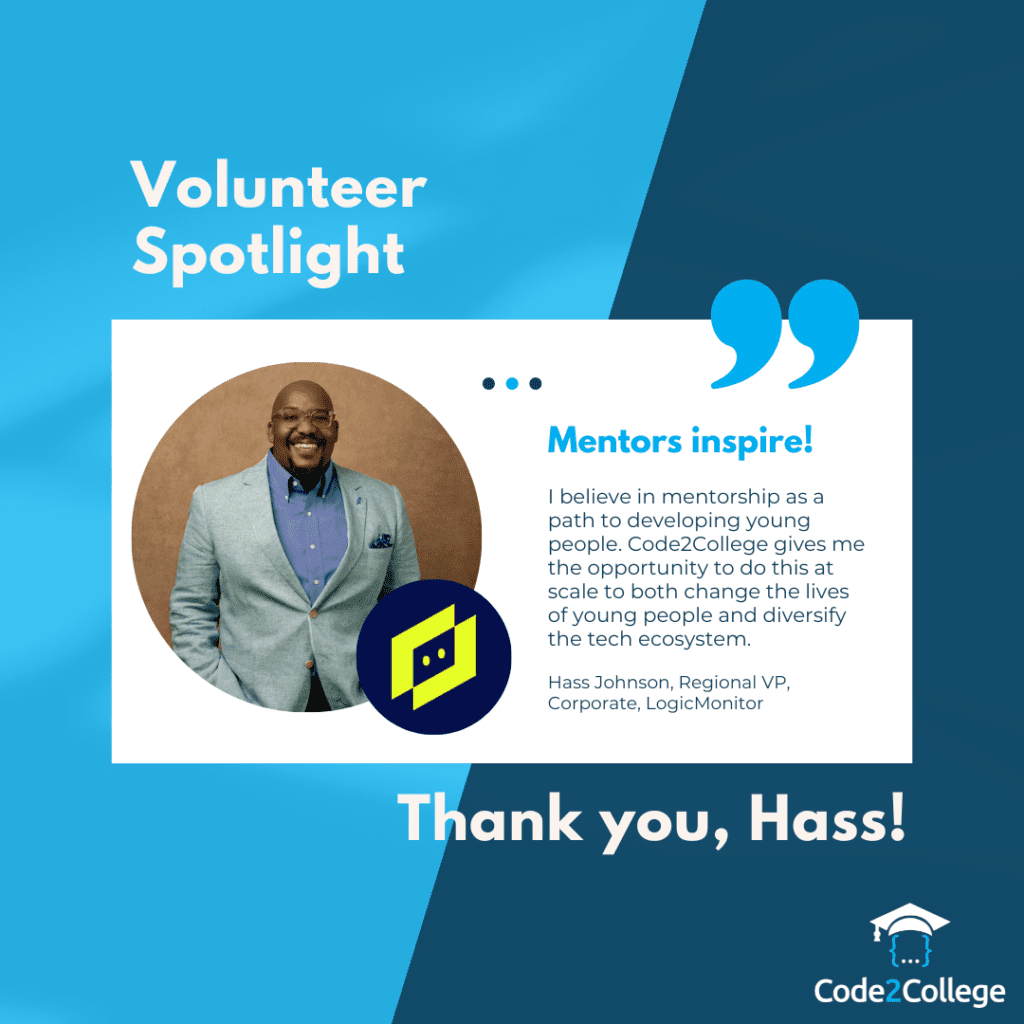 Organization-Wide Support & Student Impact
LogicMonitor's Black History Month support is reflective of their continued dedication to our mission. Since 2020, they've consistently risen to the challenge by reviewing countless essays, cover letters and resumes, hosting several interviewing and networking workshops, and teaching multiple software engineering and web development courses to our students. Additionally, LogicMonitor has resolved to help us place 200 Black and Latina women into STEM roles by the year 2024 as a Vision 2024 Funder. Finally, we are grateful to count LogicMonitor amongst our life-changing Visionary Partners, those who hire our summer technical interns. But don't take it from us! Here's what Lambert, a Code2College student and Full Stack, Data Analytics Intern at LogicMonitor, had to say about his experience.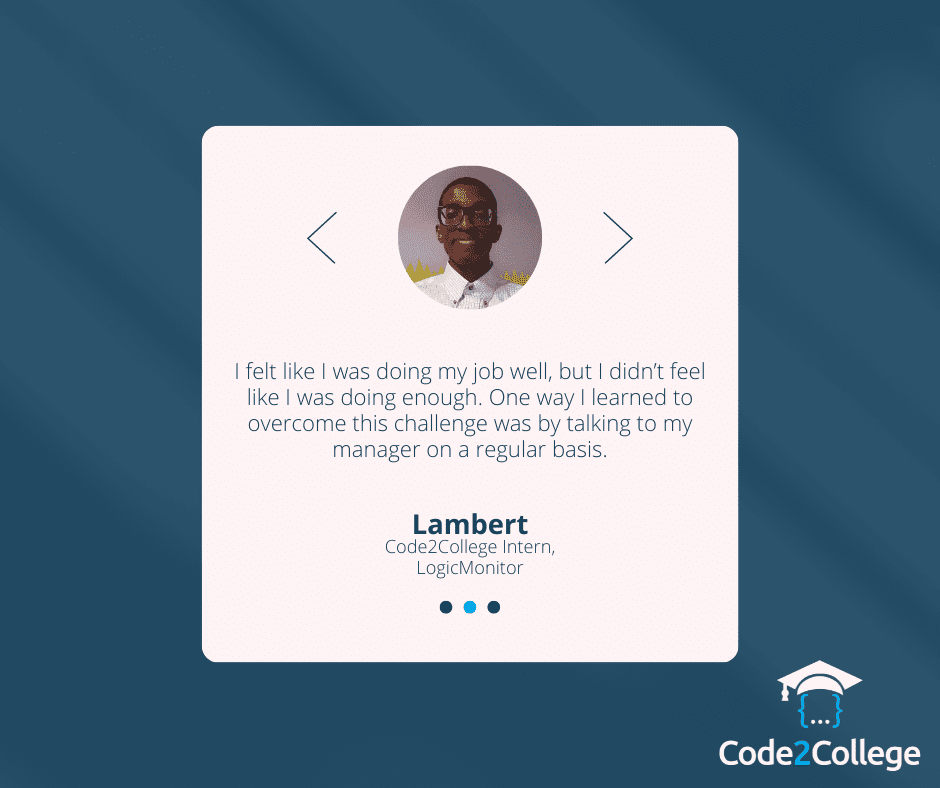 At the University of Texas at Austin, Lambert studies how to use Robotics and Automation along with daily Java/Python coding to solve real-world problems. Thanks to his experience at LogicMonitor, he strengthened vital skills like time management, problem solving, and critical thinking. His biggest takeaway? "You can't do everything in a day and expect it to be good or perfect." He credits the mentorship he received from his LogicMonitor with helping him overcome some of these productivity challenges that some STEM careers present. We're grateful for – and frankly unsurprised by! – LogicMonitor passing their knowledge down to the next generation of Black STEM professionals!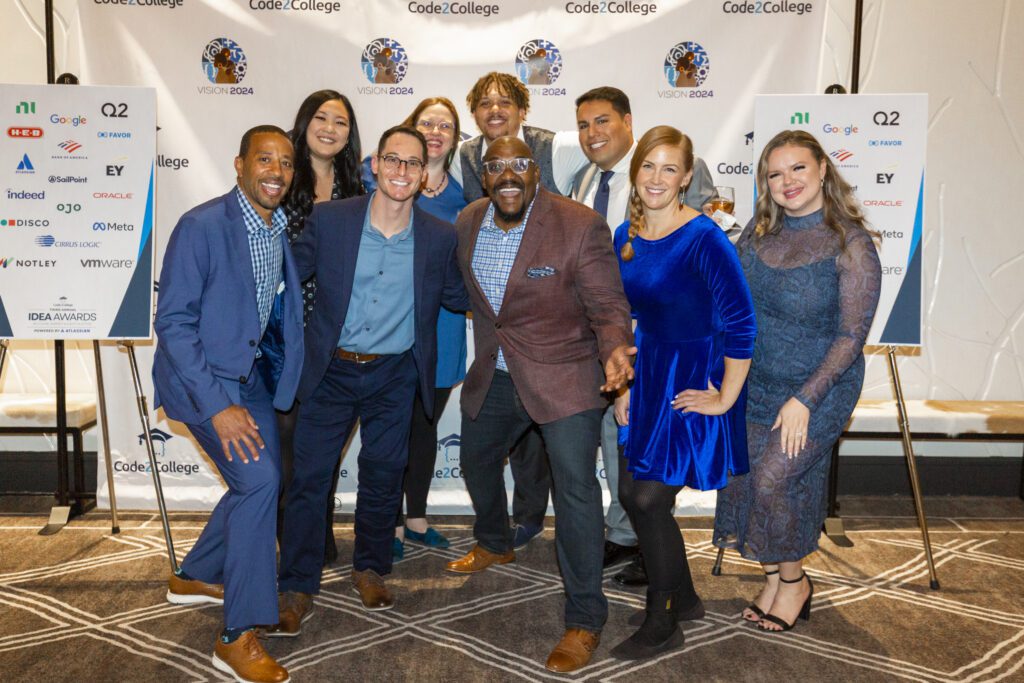 From changing the lives of high school interns to sponsoring college scholarships for Black History Month, Code2College is honored and grateful to partner with the impactful and passionate folks at LogicMonitor. We can't wait to see what our ever-deepening partnership brings in 2023!
It's Not Too Late to Join LogicMonitor!
It's not too late for you to join LogicMonitor in celebrating Black History Month at Code2College!
Whether you feel like singing an original song or reciting your favorite poem, come celebrate Black talent and voices and PERFORM at our STEM Open Mic Night!  Stage fright got you down? ATTEND the Open Mic Night to show your support for Black stories instead.  Not based in Austin? Celebrate Black History Month by RSVPing for your favorite virtual event.
See you there!