This year, Code2College was a finalist for the 2023 Notley Changemaker award in the 'Innovative Nonprofit' category along with some stellar organizations.
Guess what. We won!
On February 4, 2023, our longtime partner, Notley, hosted their Second Annual Moontower Ball and Matt Stephenson, Co-Founder and CEO of Code2College, was honored to accept the award on behalf of Code2College.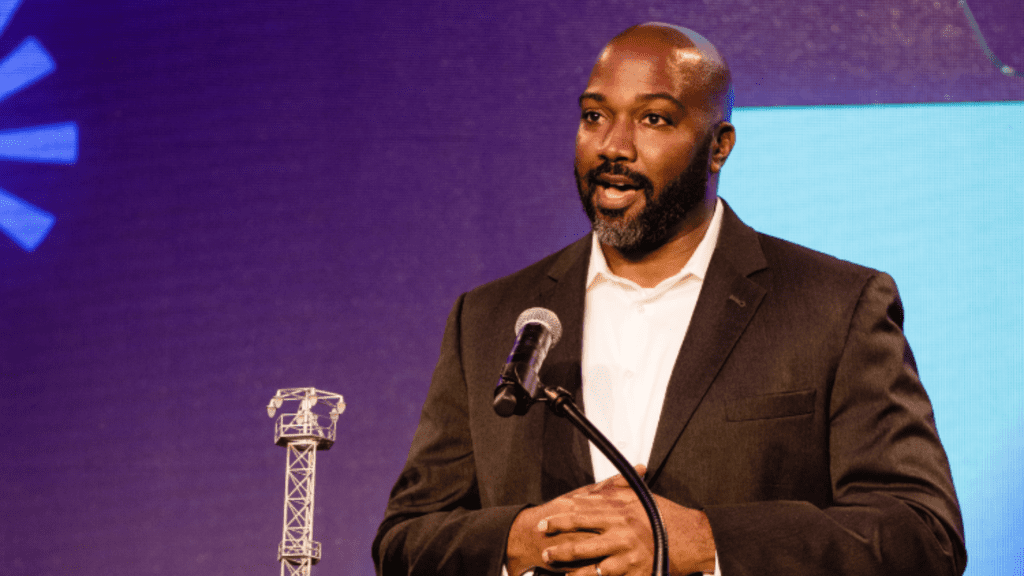 In a surreal moment, Mark McClain, CEO of SailPoint, who gave a wonderful keynote address at our third annual IDEA Awards, presented Matt Stephenson with the Innovative Nonprofit award.
Code2College was recognized for these three innovative aspects of our program:
#1: our High School technical internship program (the only one in the nation!),
#2: our eight industry-relevant and -informed technical curricula ranging from Software Development and Embedded Systems to Unity, Mobile Development and Cybersecurity, and
#3: our skills-based volunteer program model with over a dozen remote, hybrid and in-person volunteer opportunities for working professionals
"While Code2College has been a labor of love, this has taken a collective effort," says Matt Stephenson. "In particular, one of the unsung heroes who are responsible for bringing Code2College to life is my wife and co-founder, Kathleen."
Kathleen secured our 501c3 determination in a record two months, sourced our first pro bono counsel and much more throughout our organization's history.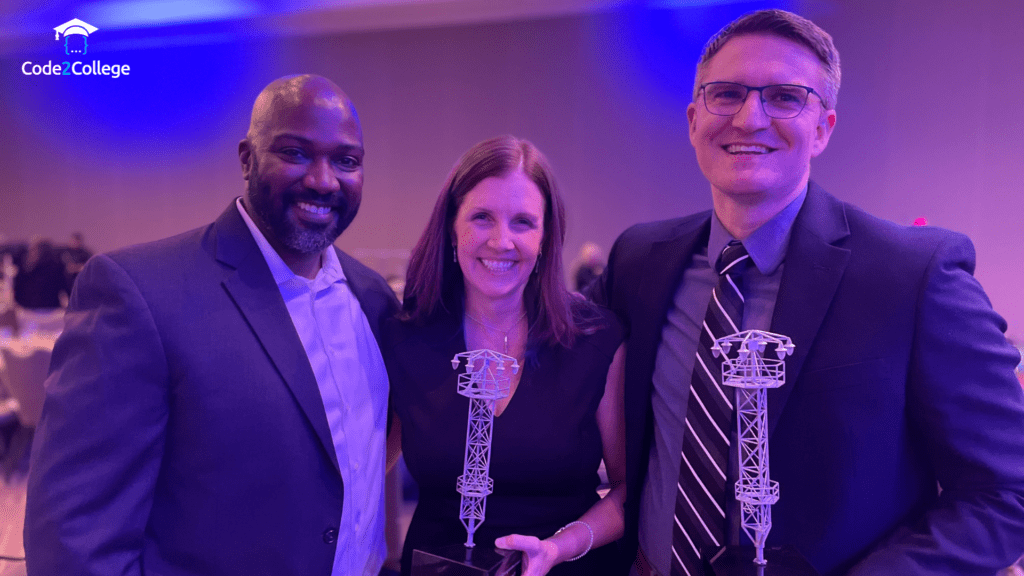 And even more exciting news. Matt and Kathleen sat next to Jeremy Smith, CEO of Civitech, the winner of the Innovative Startup award. Jeremy realized after Code2College won the Innovative Nonprofit award that Marlene (C2C '17) had her first internship at his company, Civitech. In fact, after returning from the stage he leaned over and said "we need to talk about bringing on more Code2College interns this Summer." We can't wait, Jeremy!
To all our incredible volunteers and partners: thank you for your role in helping Code2College make an impact in the community and drive change. We couldn't do this without you.