This February, Code2College is celebrating Black History Month like never before!
In collaboration with Black History Month Host Partner LogicMonitor, we've planned a number of activities designed to challenge our students' technical presentation skills, celebrate our Black community, and prepare our students for their next steps in their collegiate and professional careers. Through meaningful STEM-based challenges and presentations, Code2College students and volunteers will come together to celebrate Black voices, stories, and technological advancements.
And guess what? We've still got open spots for students and spectators alike!
So without further ado, let's dive into what's happening at Code2College for Black History Month 2023!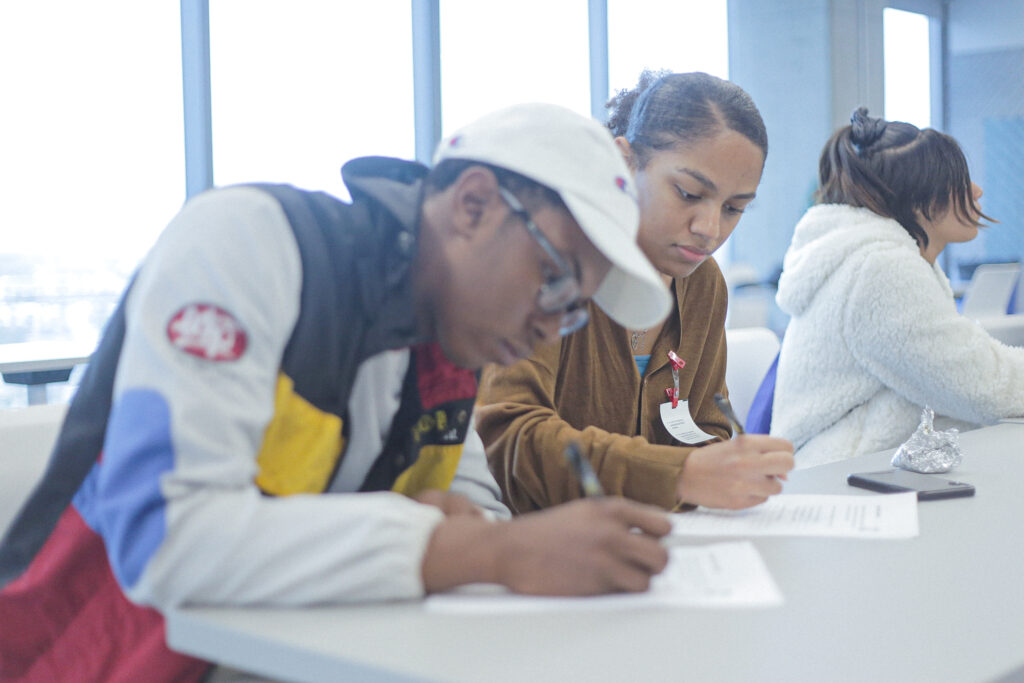 STEM INDUSTRY CASE COMPETITION WITH GOOGLE
Date: Saturday, 02/04/2023
Location: Downtown Austin (Register for Address)
Design is a powerful tool that has the potential to empower communities.
That's why Code2College is hosting another STEM Industry Case Competition in partnership with Google!
Working in groups, students will be tasked with preparing solutions to the following case prompt: What improvements can be made to the Pixel to bypass relevant competitors in the market? Collaborating directly with Google volunteers, students will get to develop features and specs on the Google Pixel that would improve inclusion for all users. The grand finale sees our students' pitching their work to an esteemed panel of judges – but you'll have to be there to see who students pitch to!
There are still open spots for student participants at this special STEM Case Competition – you can register here!
Questions? Email: growth@code2college.org
Date: Saturday, 02/18/2023
Location: Downtown Austin (Register for Address)
Do you dream of contributing to the building of a more equitable future?
Then the LogicMonitor HackTogether is just for you!
HackTogether is a 10-hour hackathon sprint where Code2College high school students and technical volunteers from LogicMonitor, Oracle, Google, and Indeed team up to code solutions for a proposed social justice topic. This year's topic? Environmental racism.
Powered by our Visionary Partner LogicMonitor, this HackTogether will start with a virtual kick-off on Friday, February 17th for our student-volunteer teams. On Saturday, February 18th, volunteers and students arrive at LogicMonitor bright and early to commence the 8-hour sprint, after which our teams present their solutions to an esteemed panel of judges. Students from the top three teams will receive college scholarships of up to $1,500!
The event has reached capacity, but interested students and volunteers may join the waitlist!
Questions? Email: growth@code2college.org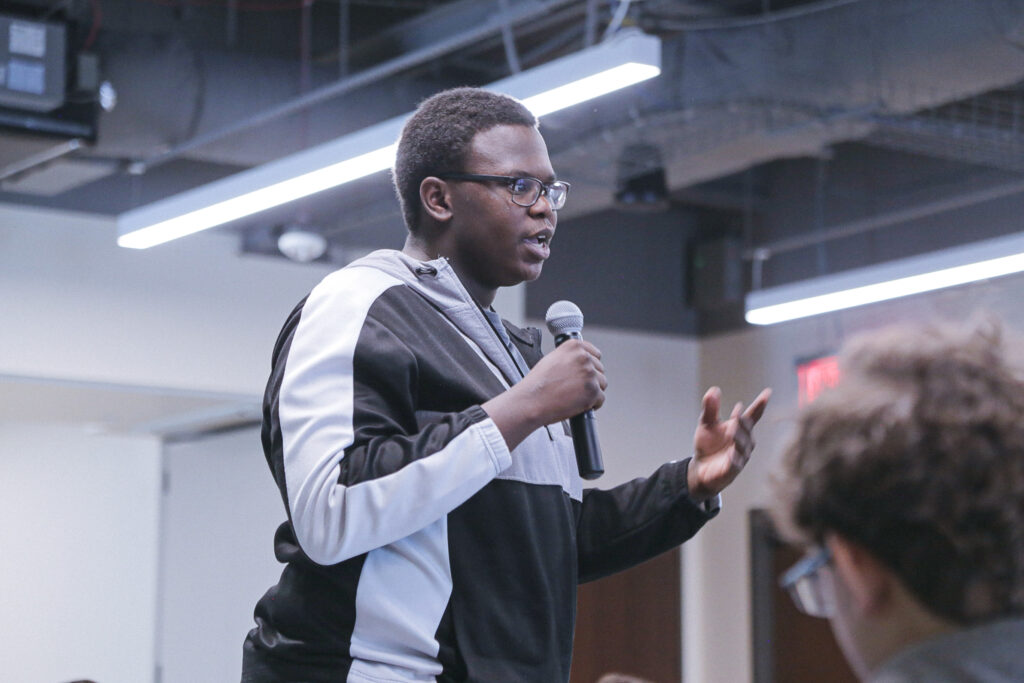 BLACK HISTORY MONTH STEM OPEN MIC – POWERED BY FAVOR AND LOGICMONITOR
Date: Friday, 02/24/2023
Location: TBD
Do you enjoy sharing your story or expressing your experience through art? Are you looking for a way to connect your community and peers through creative expression? Looking for a way to celebrate Black History Month in the STEM industry?
Then join us at this one-of-a-kind STEM Open Mic Night and perform your art – be it a song, a poem, or some well-timed dad jokes! Submit a piece to perform, come enjoy our community's creativity and get to know your fellow Code2College students, volunteers, and alumni!
Submission categories may include:
Singing
Music
Written/Spoken Word
Comedy
Dance/Performance Art
Live Painting
Motivational Speech
and more!
But that's not all.
For our jazz fans out there, STEM Open Mic Night will feature a headlining performance by the Huston-Tillotson Jazz Collective. And we are extra excited to announce that long-time Code2College volunteers Carmen and Hass Johnson will be hosting this very special event!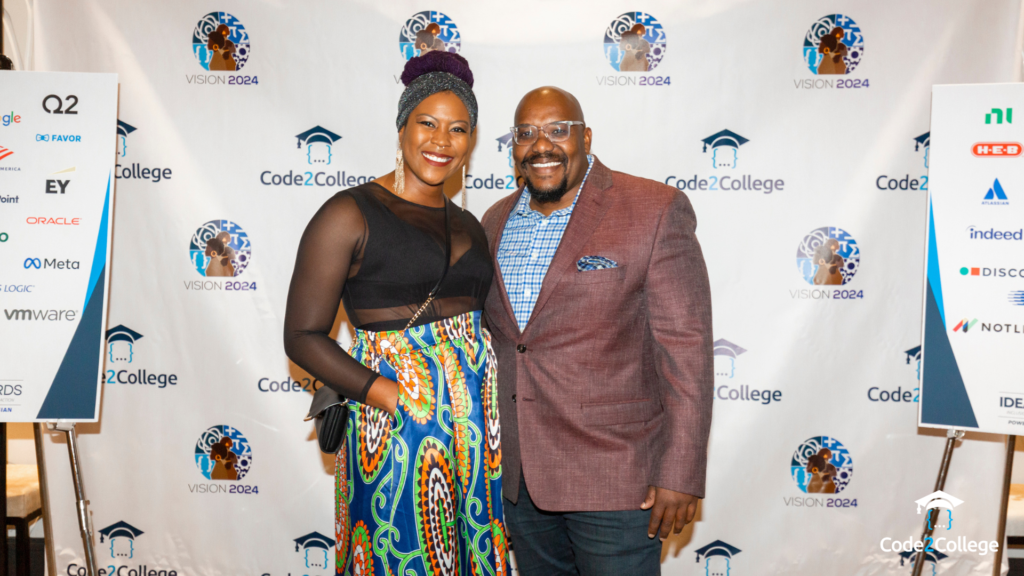 Although the performers will certainly be the stars of the show, events like STEM Open Mic Night wouldn't be possible without the selfless support of our volunteers. As local Black community leaders in STEM, Carmen and Hass Johnson have generously dedicated themselves to the mission of Code2College, so we're in for a fantastic evening. Thank you, Carmen and Hass, for your determination and perseverance in making STEM Open Mic Night an event to remember!
We have open spots for participants and spectators alike – RSVP and join us for a truly unforgettable night!
Questions? Email: growth@code2college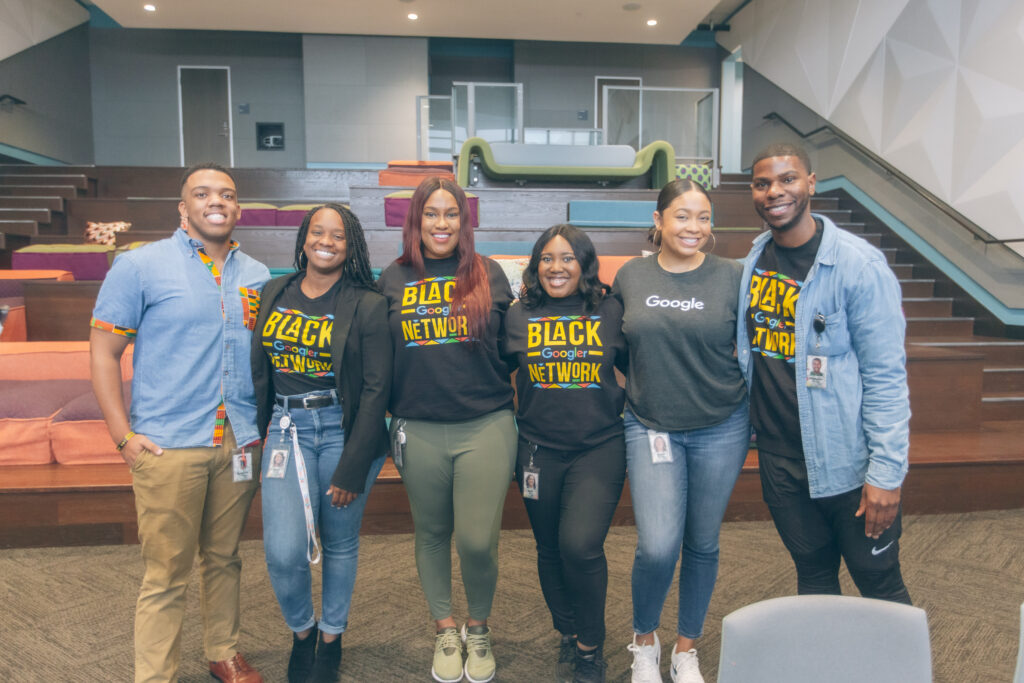 When we honor Black history, we honor American history. And these Code2College events offer spaces for everyone to engage with Black history, which will undoubtedly help us shape a better collective future. So join us in celebrating the countless Black Americans – past and present – who continue to positively impact our communities, our nation, and our world.