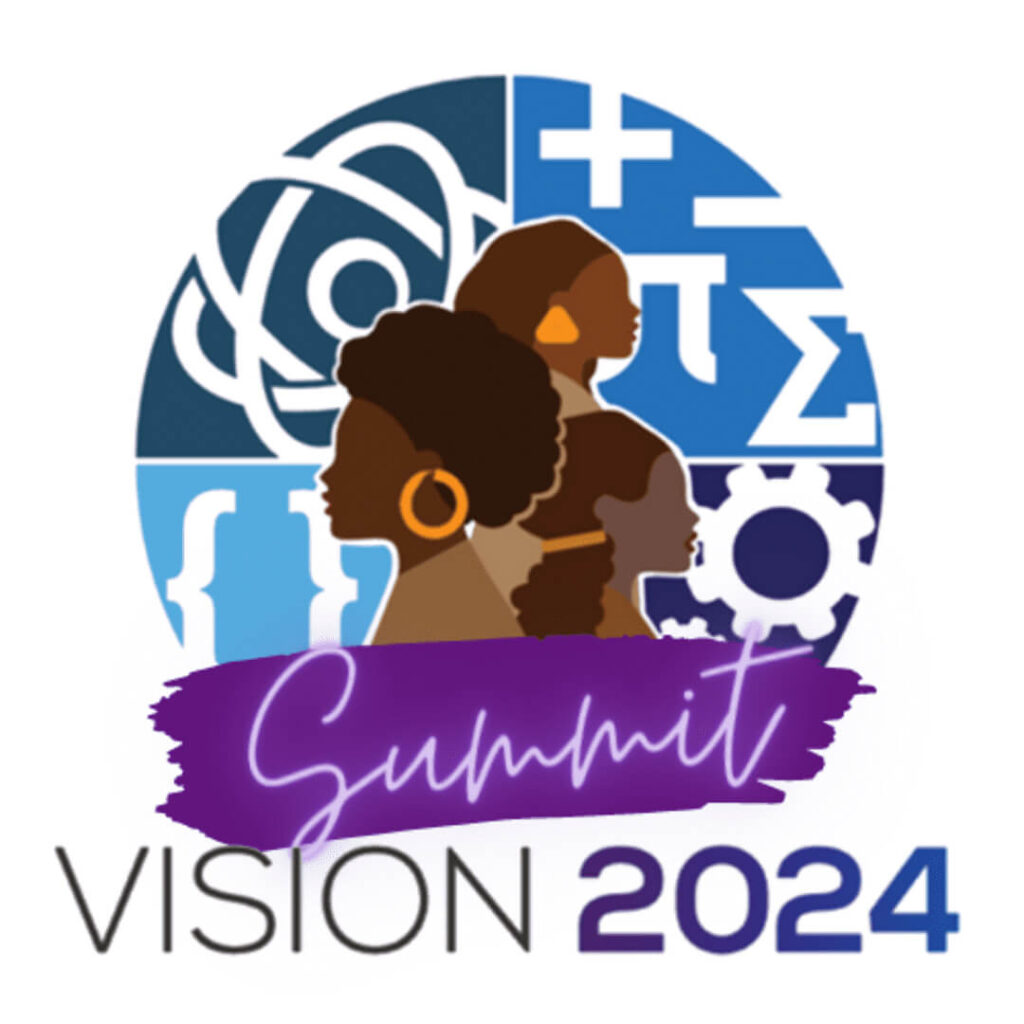 Code2College Vision 2024 Summit
Innovation Tournament and Scholarship Competition
Brought to you by dedicated Code2College partners Atlassian and Snowflake, the Vision 2024 Summit is an exciting opportunity for Black and Latina high-school girls to showcase their creativity and entrepreneurial skills. This tournament provides a platform for participants to develop their business ideas, pitch them to a panel of influential female leaders in Central Texas, and build connections with women in STEM and other aspiring females of color.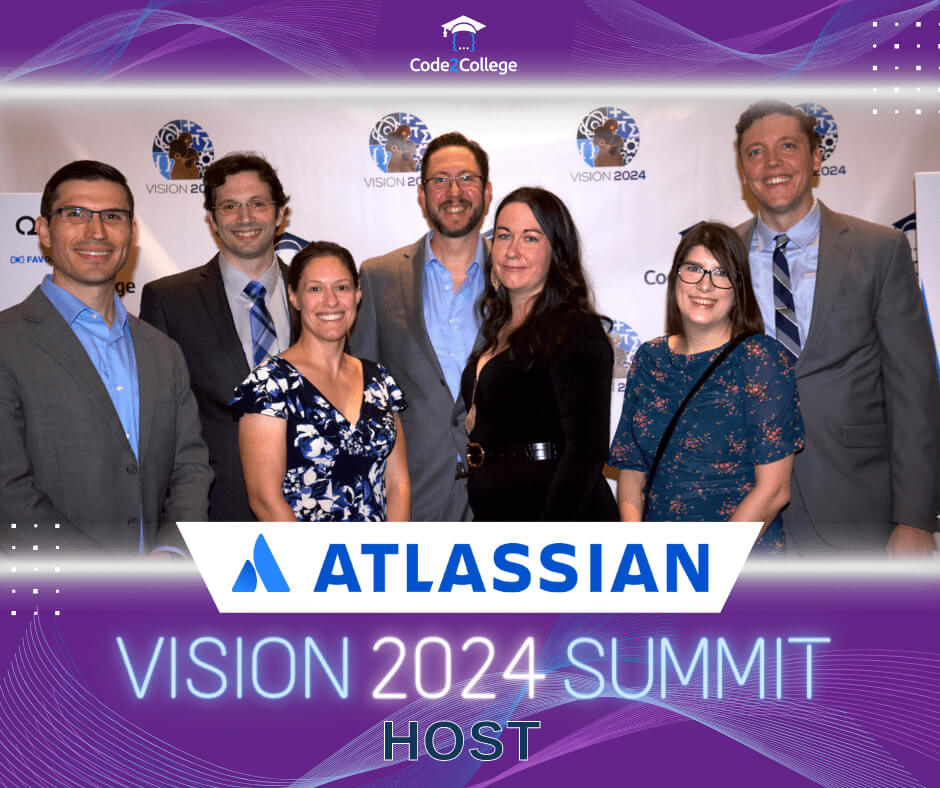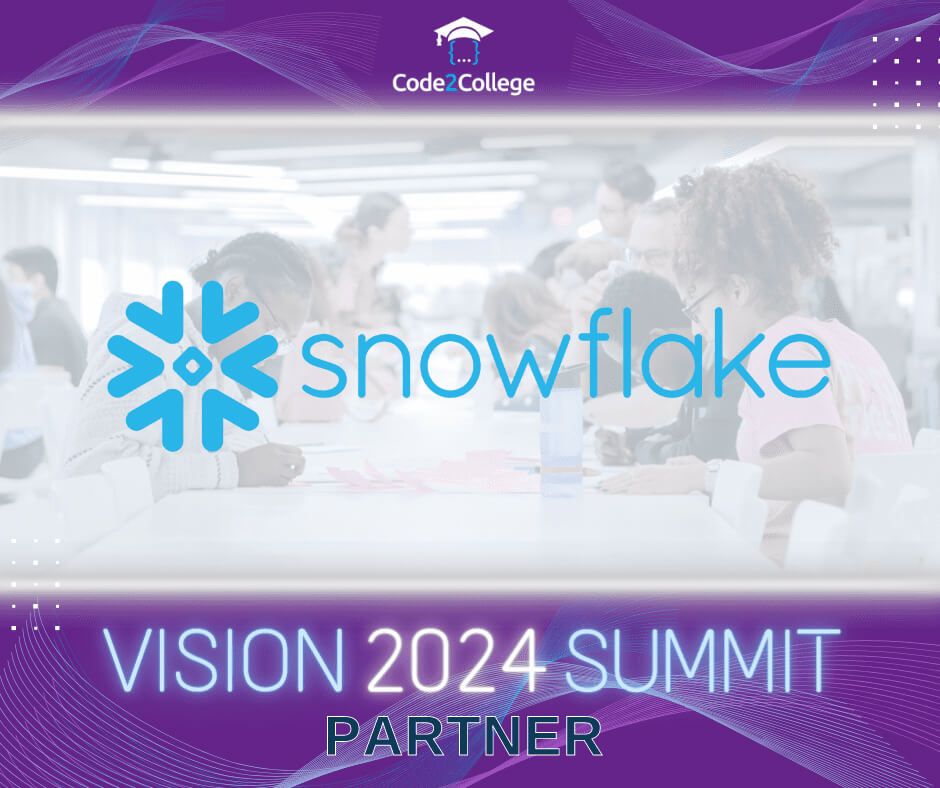 The tournament is an excellent way for participants to gain hands-on experience in a supportive environment and to receive valuable feedback from industry experts. By participating in the Vision 2024 Innovation Tournament, Black and Latina high school girls will not only have the opportunity to connect with inspiring females, but they will also be competing for real money in the form of college scholarships!
We can't wait to see these young ladies take meaningful steps towards successful careers in innovation and entrepreneurship!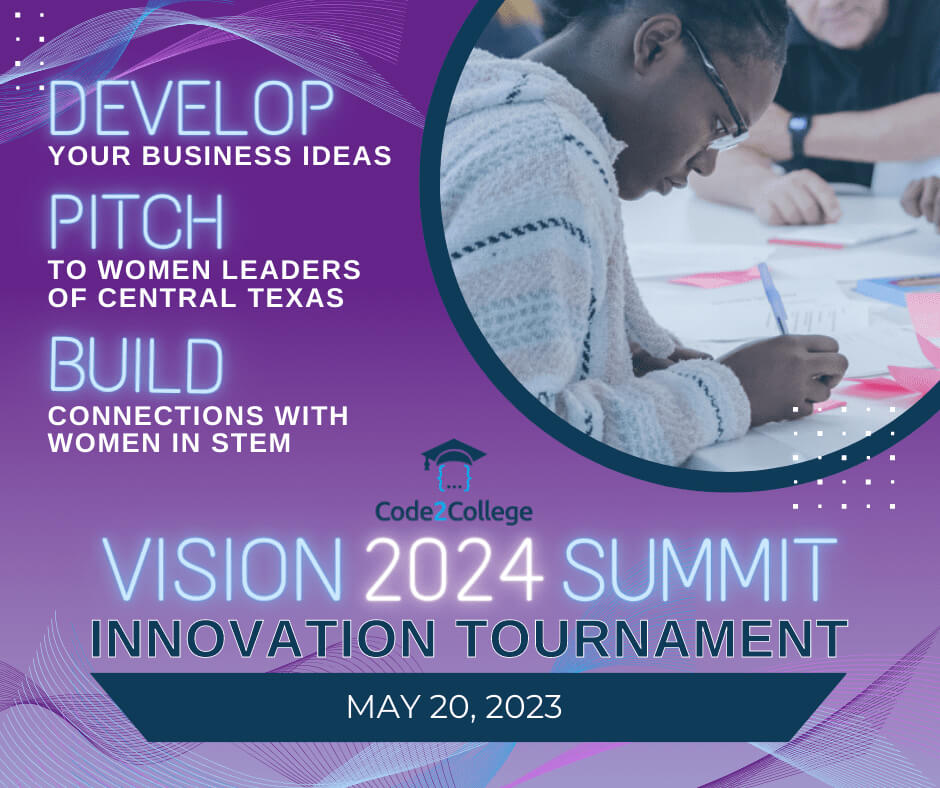 Panel of Judges
The panel of judges for the Vision 2024 Summit is made up of Central Texas' most driven and inspiring female leaders, who bring a wealth of experience and expertise from a variety of fields. These accomplished women are passionate about supporting and empowering the next generation of innovators and entrepreneurs.
They will be looking for creative and innovative business ideas that have the potential to make a positive impact on the world. The judges are committed to providing constructive feedback to all participants, and are excited to engage with Black and Latina high school girls who are eager to learn and grow. Participants will have the unique opportunity to network with these women to gain insights into what it takes to succeed in their respective fields.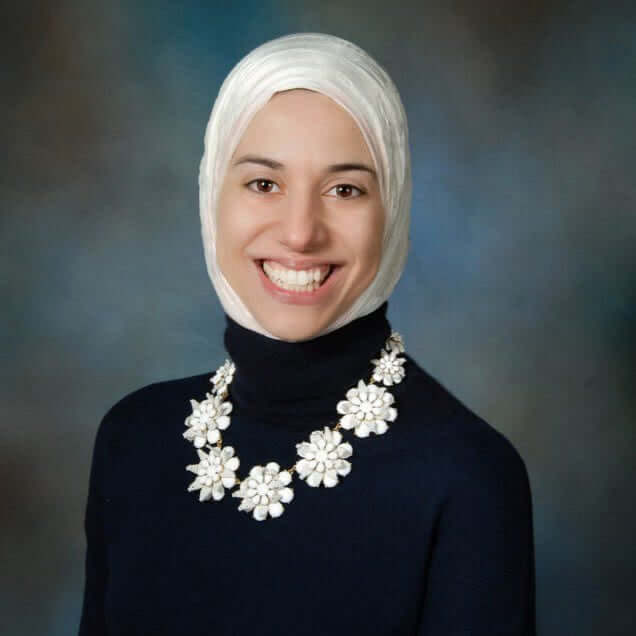 Director of People Operations Technology, Google
Nuha Elkhiamy is a strategic technology executive with extensive experience rolling out solutions to the enterprise. She has a well-established track record leading product, UX, architecture and engineering teams to deliver "firsts" for companies. As Google Austin Engineering's Site Leader, within the Diversity, Equity and Inclusion pillar, Nuha shaped a new engagement model across middle school, high school, and university students and organizations. She also facilitated Huston-Tilltson's application and ultimate acceptance into Grow with Google's HBCU Career Readiness Program.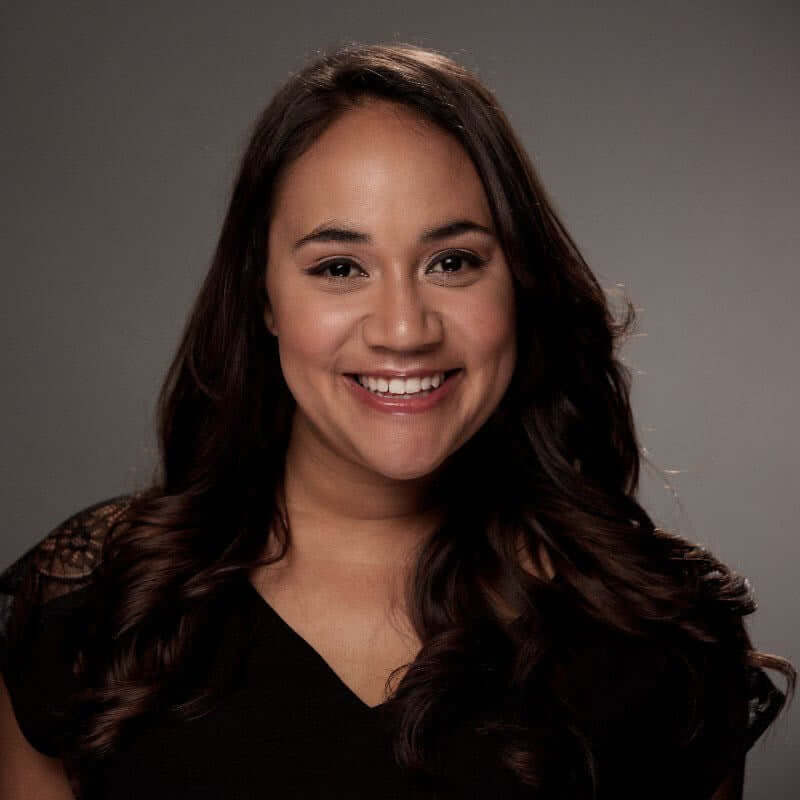 Director of New Products (Product & Service Operations), Meta
In 2016, Jeanine Henry, Director of New Products (Products & Service Operations) at Meta, led the charge to plan and execute the first-ever Code2College event to be hosted by a corporate partner. Since then, Meta has been at the forefront of ensuring that our students have the opportunity to see representation in STEM fields and at a global tech powerhouse. In a recent episode of our podcast, Technically 200, we spoke with this Stanford and Wharton alumna, and in our conversation, Jeanine elaborates on her role at the tech giant, the elements that played a critical role in her success and her commitment to supporting other people of color at Meta.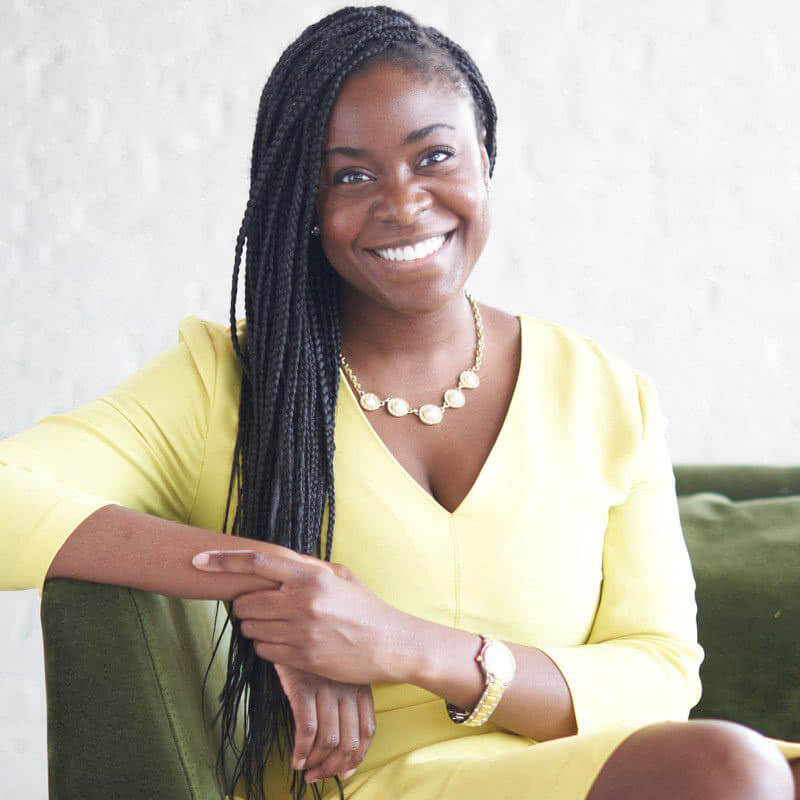 Janice Omadeke, the Founder and CEO of The Mentor Method, created an easy-to-use software to help companies build scalable mentorship programs proven to retain, engage and develop underrepresented talent. As one of the first Black Women in United States history to raise $1M in seed funding, Omadeke exemplifies next-gen leadership as the winner of Austin Business Journal's Best CEO Award. Janice is also an inductee of the Techstars Class of 2022 and a Moontower Rising Changemaker. In addition to being a 2x SXSW featured speaker, Janice has been featured as a mentorship expert with Microsoft WorkLab, Black Enterprise's Top 5 Black Women in Tech and 2021 Forbes Next 1000 alongside other features in Inc., Entrepreneur Magazine and Business Insider. In addition to being a contributor for Fast Company and Harvard Business Review, Janice is certified in Entrepreneurship from MIT and is PMP certified with over 10 years of corporate leadership experience for Fortune 500 companies.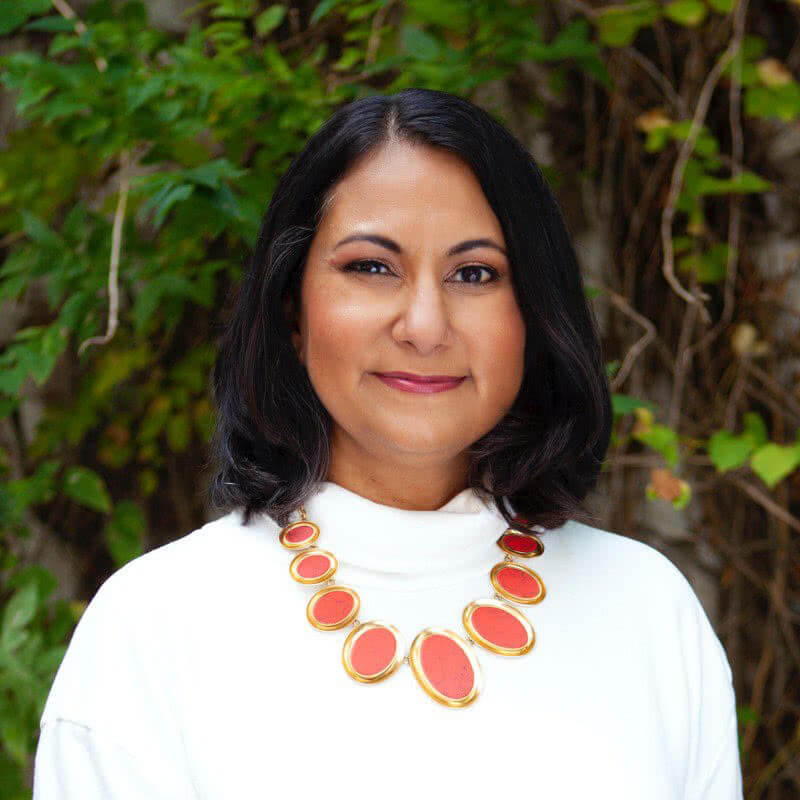 Upon graduating from the University of Denver in 1999, Neha heard about the dotcom boom in Silicon Valley. She packed her belongings into her car and drove to Freemont, California, where she landed a PR job. A year later, at age 22, she founded her own PR firm, Special Sauce Communications. Things were looking up, but the 9/11 attacks changed the face of the US economy. PR budgets were axed and Neha decided to move on. She became a full-time MBA student at Santa Clara University before landing an internship at Sun Microsystems. She then studied wine, launched a parking app, moved jobs, became the CEO of Raw Engineering and eventually went on to co-found Contentstack with her husband Nishant Patel.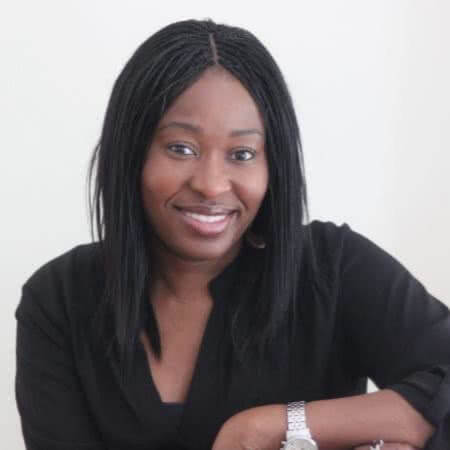 Chief Product Officer, WP Engine
Ezinne is a multi-disciplined business leader and general manager with a unique balance of creative, technical and management experience. She has extensive, hands-on experience in new product development for consumer and platform products. Ezinne created and supported some amazing entrepreneurial /intrapreneurial ventures and built/mentored great teams along the way. She's built for/created value in the following industries with B2B, B2C and B2B2C solutions: e-commerce, media, advertising, telecom, messaging. Most importantly, Ezinne is both not afraid to fail and determined to succeed.
Keynote Speaker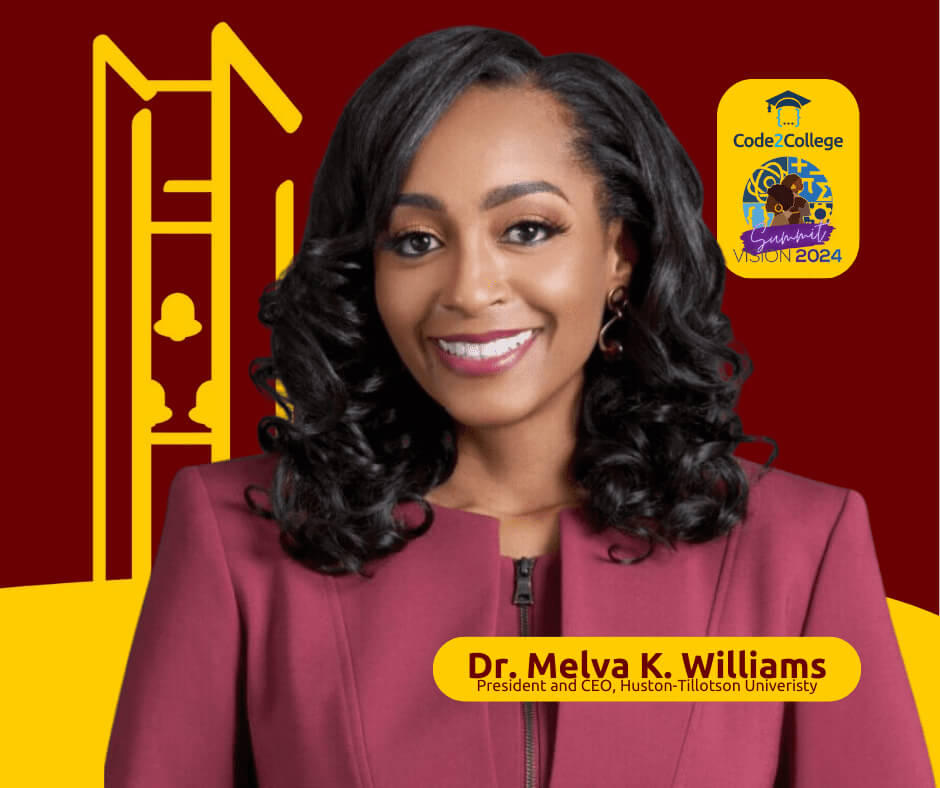 Code2College is proud to welcome Dr. Melva K. Williams, President and CEO of Huston-Tillotson University, as the keynote speaker for the Vision 2024 Summit. Dr. Williams is an accomplished academic leader and scholar with a proven track record of promoting diversity, equity, and inclusion in higher education. Dr. Williams is only the third female to serve as president in the university's near 150-year history, and she has made it her mission to empower and uplift students of color to reach their full potential. Her extensive experience in education and leadership makes her a natural choice to address the participants of the Vision 2024 Summit. Dr. Williams will share her inspiring story, offer valuable insights, and motivate the participants to strive for excellence in their academic and professional pursuits.