As many of you know, Code2College is an organization dedicated to providing after-school coding classes and paid technical internships to Black and Latina high school girls. On Saturday, May 20th, 2023, we came together to celebrate our mission of diversifying STEM and to promote our Vision 2024 initiative. Vision 2024 is a commitment to place 200 young Black and Latina women in STEM careers by 2024. In this blog post, we will highlight the 1st Annual Vision 2024 Summit, where participants generated innovative ideas to address some of the challenges faced by our central Texas community and competed for over $30K in college scholarships.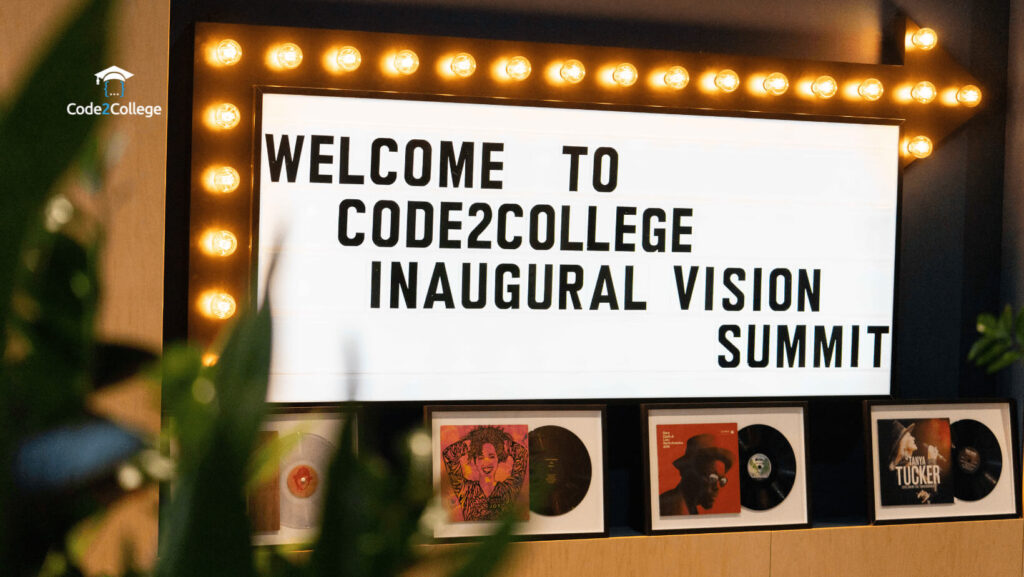 Gratitude for Partners and Donors
Before we get to the main event, it is essential for us to express our heartfelt appreciation to the generous corporate partners and donors who made the event possible. We extend our sincere thanks to Atlassian for hosting the event, providing us with a welcoming space, and offering breakfast for all attendees. Additionally, we are immensely grateful to our donors Atlassian, ContentStack, Snowflake, and Bank of America, for their invaluable contributions that funded the scholarships for the tournament winners. We also want to recognize and show our appreciation for Lucille's Catering, who not only supported us with meals, but also went above and beyond with their exceptional service and affordable pricing. All of these Partners have truly been integral parts of making this event a success, and we are extremely grateful for their support.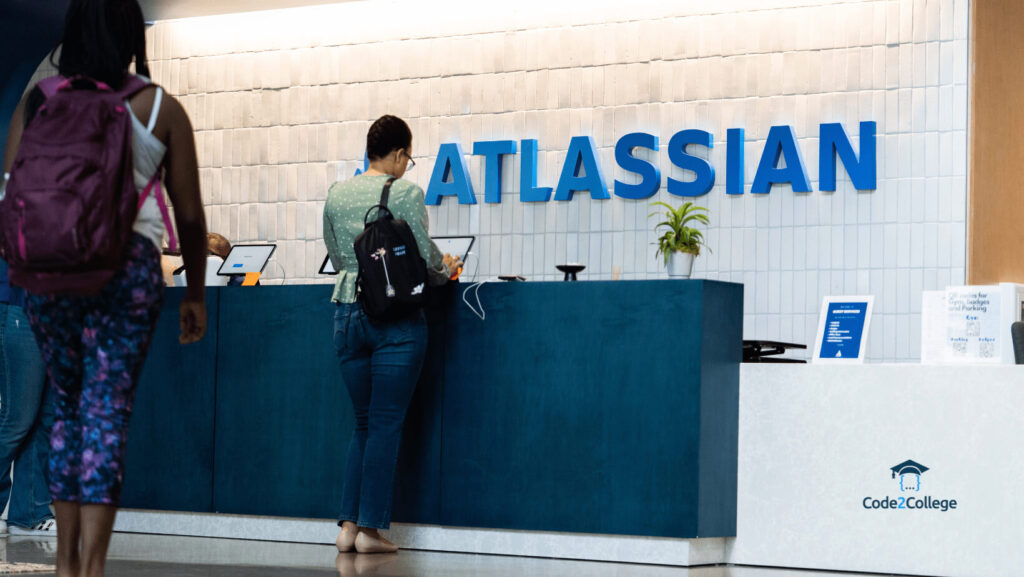 The Vision 2024 Program
The Vision 2024 program lies at the heart of the Summit, serving as a catalyst for the diversification of STEM. It is a bold commitment by Code2College to place 200 young Black and Latina women into rewarding careers in the STEM industry by 2024. By offering after-school coding classes and paid technical internships, the program equips these talented individuals with the skills and opportunities needed to succeed in a field where diversity is lacking. Vision 2024 is a powerful initiative that breaks down barriers and creates a more inclusive and equitable landscape in STEM.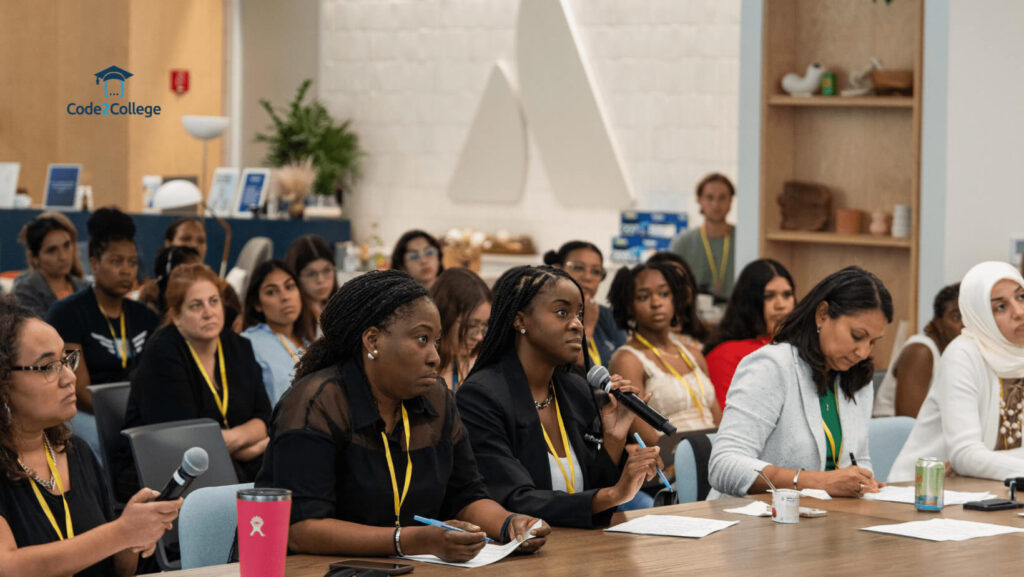 The 1st Annual Innovation Tournament
Now, it's time to cover the main event—the 1st Annual Innovation Tournament. This exciting part of the Vision 2024 Summit provided participants with a unique opportunity to engage in idea creation, pitching, and the potential for funding. The focus of the tournament was not solely on competition but on uplifting great ideas and supporting their development to create a lasting impact. Collaborating with fellow participants, the students generated innovative solutions to address some of the challenges faced by our communities. And throughout the day, participants received valuable feedback from our phenomenal coaches and judges, further enhancing their ideas and refining their pitches.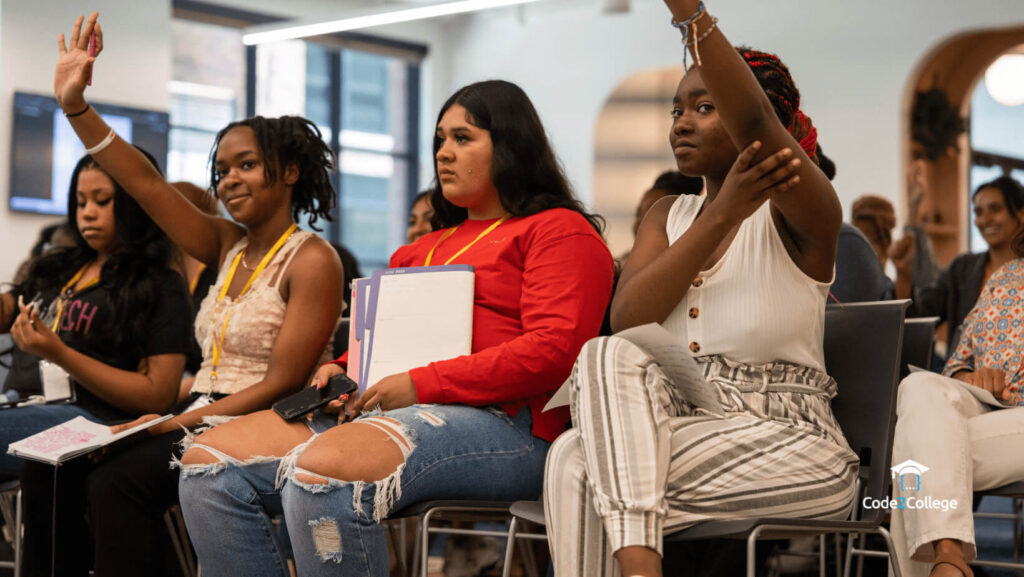 Lifting Up Great Ideas
Code2College firmly believes in the power of collaboration and support. By fostering an environment where participants can share their insights and learn from each other, the Innovation Tournament emphasized the importance of uplifting great ideas. Through teamwork and collective brainstorming, participants discovered groundbreaking solutions that have the potential to address critical issues faced by our community. The tournament served as a platform for creativity, collaboration, and problem-solving, amplifying the impact participants can have on the central Texas community.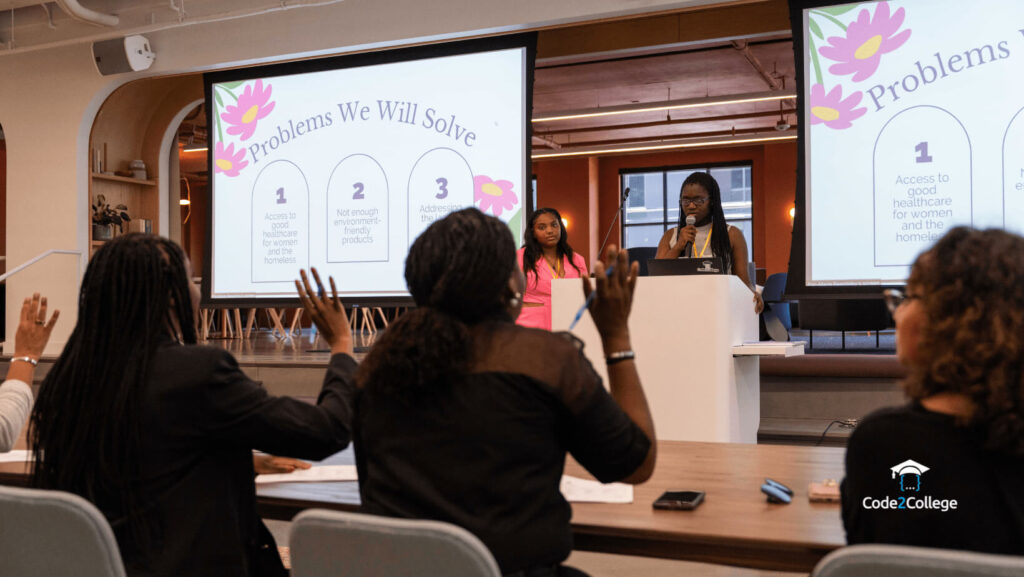 Conclusion
The 1st Annual Vision 2024 Summit represents a significant milestone in Code2College's commitment to diversifying STEM and empowering Black and Latina women. We extend our deepest gratitude to our corporate partners and donors for their unwavering support in making this event possible. Together, we are creating a pathway for young women to enter the STEM workforce and make a meaningful difference in our community. This Vision 2024 Summit and Innovation Tournament embodies the spirit of collaboration and innovation, where great ideas are nurtured and supported. As we embark on this journey, let us celebrate the power of diversity and the potential it holds for transforming the future of STEM.
Stay tuned for details about the winning projects!